 No Pets (Chance Perdomo)
Chance Perdomo does not have any reported pets.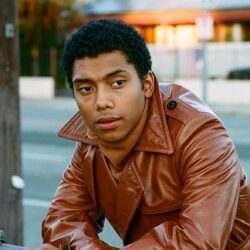 Birthday
October 19, 1996 (27)
Chance Perdomo is a British actor notable for roles such as Ambrose Spellman in "Chilling Adventures of Sabrina" and a significant role in the spin-off series "Gen V."
Besides his standout performance as Ambrose Spellman in "Chilling Adventures of Sabrina," Chance Perdomo has also garnered attention for his involvement in "Gen V," a series set in the universe of "The Boys," focusing on young adult superheroes. The series adds another layer of complexity to his acting portfolio, offering a new setting and character dynamics different from his previous roles.
Throughout his career, Chance has had the opportunity to collaborate with an impressive array of talent. In "Chilling Adventures of Sabrina," he worked alongside Kiernan Shipka, Ross Lynch, and Michelle Gomez. "Gen V" added to this list, providing collaboration opportunities with Jensen Ackles, Lizze Broadway, Jaz Sinclair, Patrick Schwarzenegger, Maddie Phillips, Derek Luh, Asa Germann, and more. Beyond television, he's collaborated with directors like Roberto Aguirre-Sacasa and Lee Toland Krieger, and actors such as Jaz Sinclair, Tati Gabrielle, Lucy Davis, Miranda Otto, Richard Coyle, and Gavin Leatherwood.
Chance was nominated for a BAFTA for his role in "Killed by My Debt." This marked a significant milestone, cementing his place in the acting community as someone whose work is both critically and popularly appreciated.