Smuckers the cat was having a terrible week, but it didn't stop him from saving the day. This four-year-old feline's human sadly passed away and he was taken to the Fredericton SPCA in New Brunswick, Canada. After a few days, Smuckers and two other cats from the shelter were selected for a special mission. Late one night in December, they were taken to the Douglas Animal Hospital to see if any of their blood types matched a near-death baby bobcat that was brought it.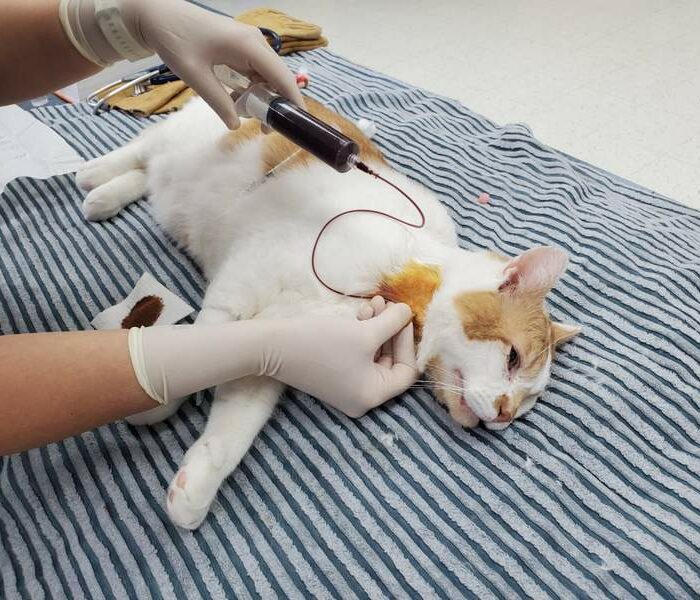 When the baby bobcat arrived, she was in an almost comatose state with her temperature so low it didn't display on a thermometer. On top of the tough experience she had, they found she was anemic and had kidney issues. The veterinarian thought a blood transfusion was the best way to save her.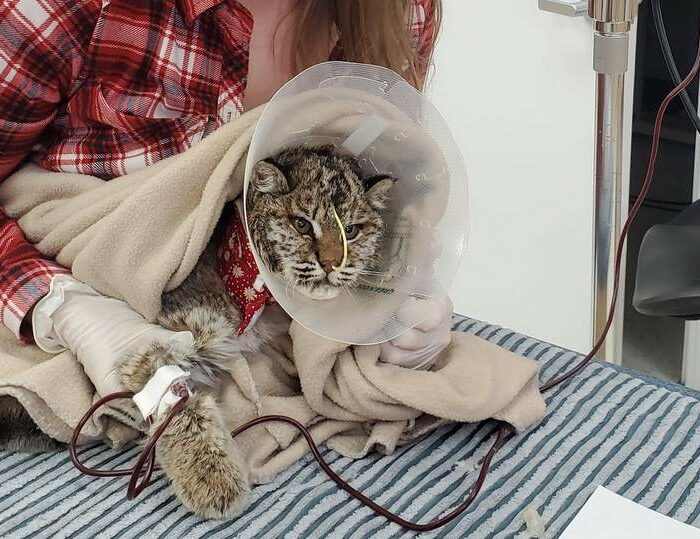 Of the three cats the SPCA could seed, it ended up one cat luckily had the right blood type. And despite the tough time Smuckers had been going through, the animal hospital said he was really sweet and cuddly. The blood transfusion was a success and the bobcat, who could barely move when they found her, is now named "Fiesty Fiona". She stayed the winter at the shelter before being released in the spring!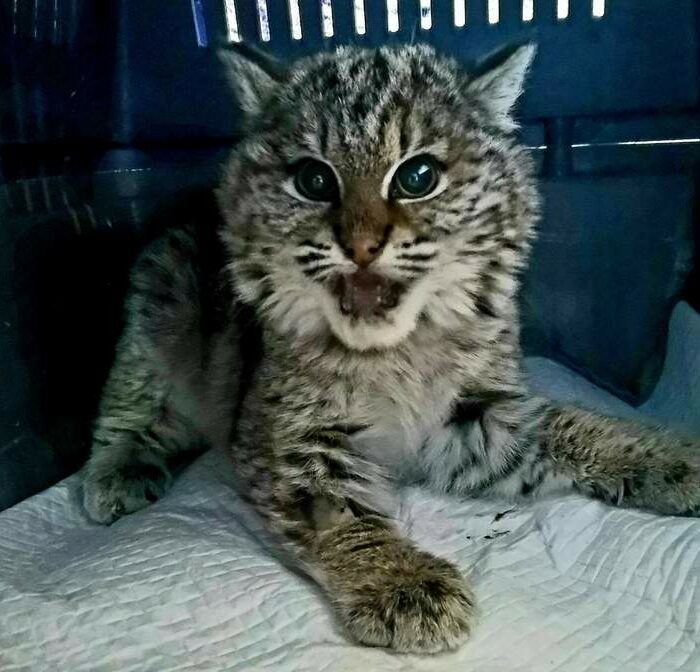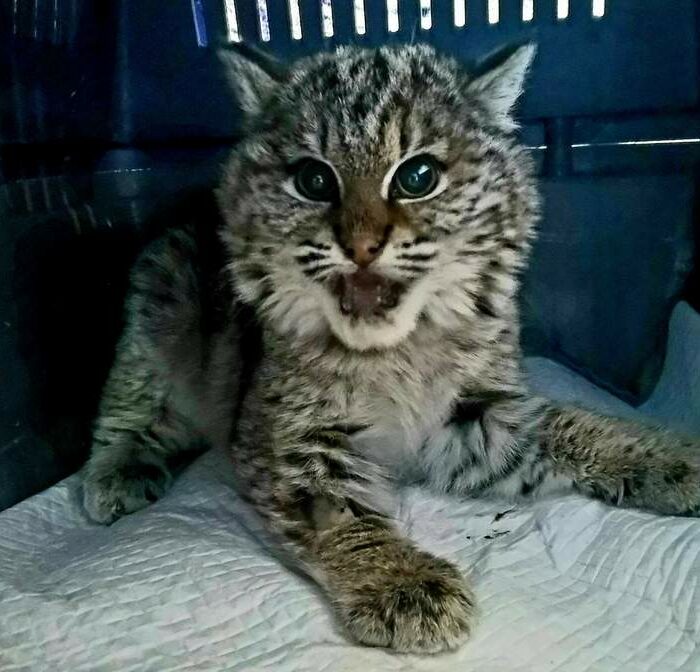 For another beautiful bobcat story, check out the cat mom that adopted an orphaned baby bobcat.