When the Millstone Wildlife Center in New Hampshire received a call about a baby bobcat who had been abandoned by her mother, they knew they had to take action. Fortunately, the 6-week-old kitten was found to be in good health, but she was crying out from loneliness because she had been separated from her mother.
The rescuers reached out to Spicy Cats, a rescue and rehabilitor for feral felines, and soon Honeybun, a big-hearted cat who had raised several litters of kittens not her own, stepped up to take on the role of foster mom. Being in Honeybun's presence healed the bobcat kitten's broken heart, and Honeybun has taken to her rambunctious foster baby with the patience of a saint.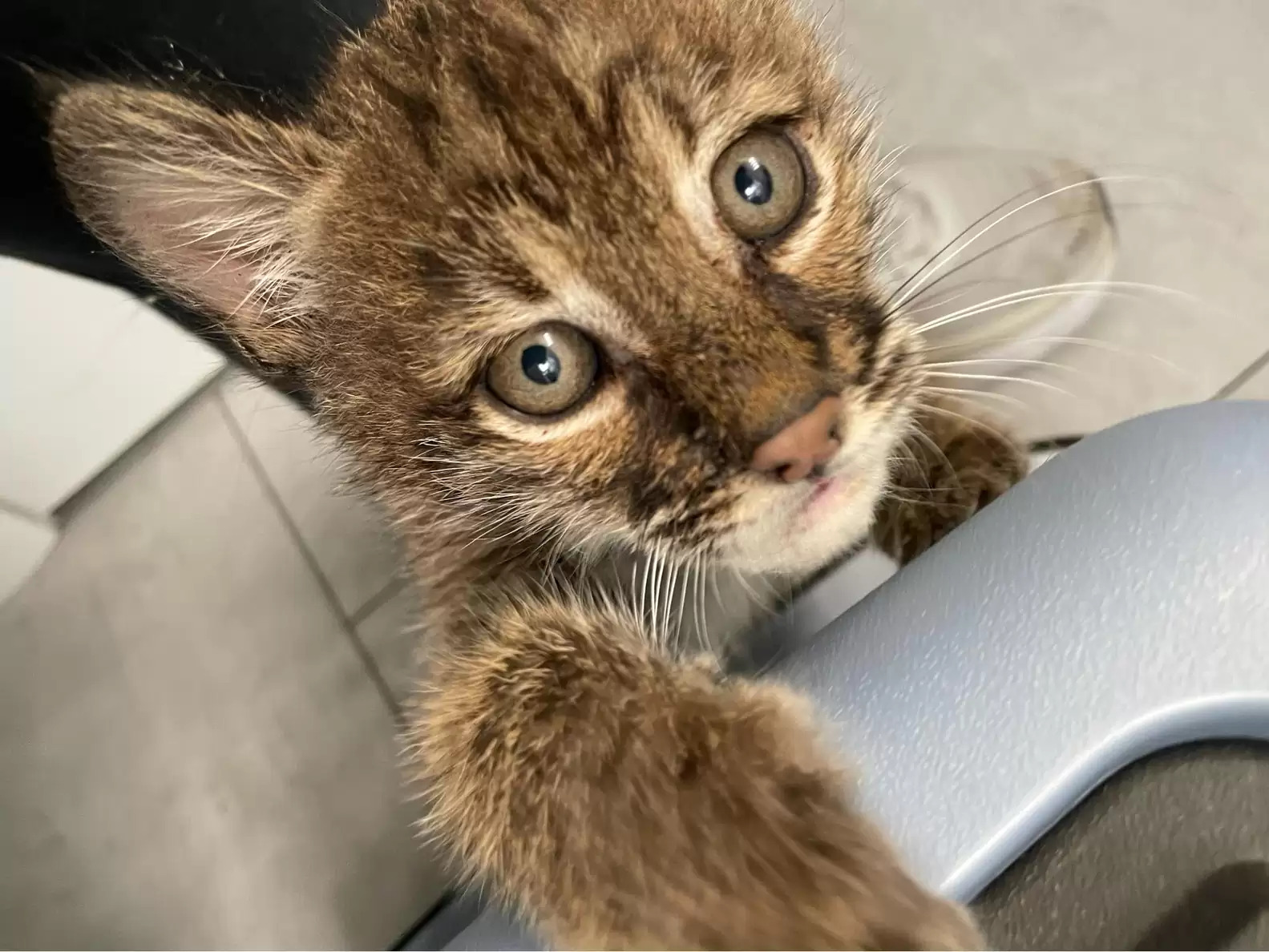 When the time is right, the bobcat kitten will be placed with another bobcat at the Millstone Wildlife Center so she can reach her full potential. In the meantime, thanks to the loving care of Honeybun and all the other cats at Spicy Cats, this little bobcat is one lucky kitten.