A ginger kitty in New York City wanted to escape the hustle and bustle for some sun and sand down in Florida. So he packed a suitcase with some clothes, flip-flops, a few bottles of wine, and himself. Sounds like a great plan, but the thing was, the cat hadn't paid for a ticket and the suitcase wasn't even his. It was actually his human's roommate's luggage who was heading to Florida.
The cat almost pulled off his Garfield-esque vacation plan when the suitcase he was in was successfully checked in. But he was thwarted by airport security, who noticed a strange scene on their X-ray. It looked like a cat who started his vacation partying a little early, passed out with wine bottles strewn around him.
But don't worry the cat was unharmed and not even a little bit hung over. The TSA notified the luggage owner who took the cat back home and caught the flight the next day.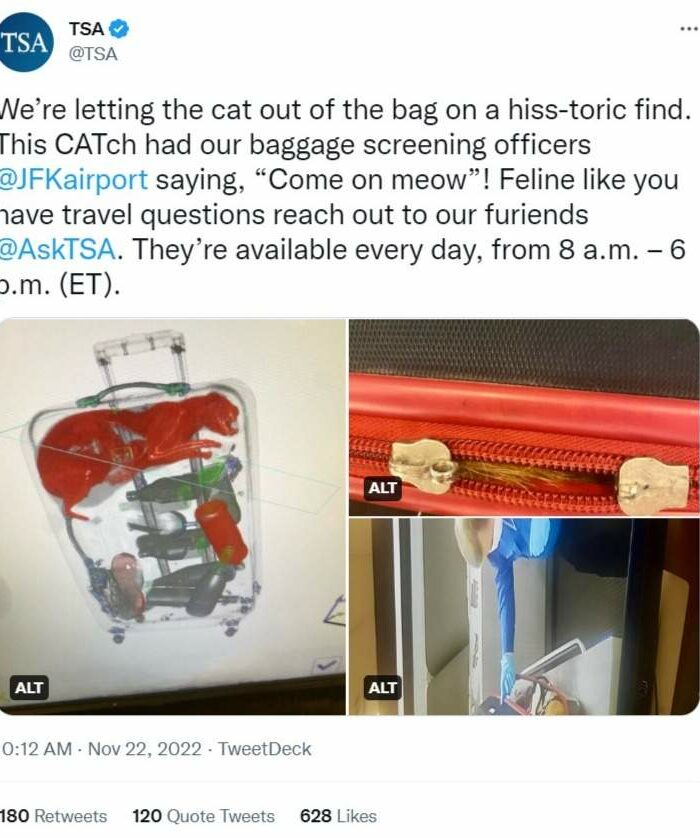 For another stowaway pet adventure, check out the Chihuahua that hid in a cowboy boot on a flight to Las Vegas.