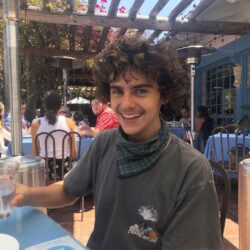 Birthday
September 3, 2003 (20)
Jack Dylan Grazer is an American actor, first capturing attention for his breakout role in the acclaimed 2017 horror film, 'It'. Known for his prodigious talent in both film and television, Grazer's distinctive performances have rapidly made him one of the most recognizable faces in the young Hollywood landscape.
Grazer's entry into the cinematic world was marked by notable performances in a variety of roles across both the small and the big screens. After gaining recognition in 'It', he went on to star in the DC Extended Universe superhero film 'Shazam!', bringing depth and charm to the character of Freddy Freeman. His performance in the HBO drama series 'We Are Who We Are' proved that he could not only entertain audiences, but also move them with intense dramatic portrayals.
A dynamic artist, Grazer has had the opportunity to work with a number of celebrated figures in the industry. Collaborating with director Andy Muschietti on 'It', he was part of an ensemble cast that included notable talents such as Bill Skarsgård and Finn Wolfhard. In 'Shazam!', Grazer worked alongside Zachary Levi, and under the direction of David F. Sandberg. His performances in 'We Are Who We Are' saw him sharing the screen with talents like Chloë Sevigny and Kid Cudi, under the visionary direction of Luca Guadagnino.
Grazer's talent has not gone unnoticed within the industry. His performance as Eddie Kaspbrak in 'It' won him the Fright Meter Award for Best Supporting Actor in 2017. Additionally, his work in 'Shazam!' garnered him a nomination for the Saturn Award for Best Performance by a Younger Actor in 2019.