 No Pets (John Bradley)
John Bradley does not have any reported pets.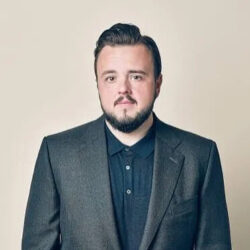 Birthday
September 15, 1988 (35)
John Bradley is an English actor, best known for his role as Samwell Tarly in the HBO fantasy TV series Game of Thrones. In 2011, Bradley appeared in the Canal+ drama, Borgia, in the role of Pope Leo X, Giovanni di Lorenzo de' Medici. In 2012, he played the character Tyr Seward in the BBC production of Merlin in series 5, in the episode "A Lesson in Vengeance". The same year, he appeared on the Channel 4 TV series Shameless in the role of Wesley, Frank Gallagher's boss, in two episodes of series 10. In 2015, Bradley played the role of Miloš Hrma in the BBC Radio Salford radio play production of Closely Observed Trains. In 2018, Bradley appeared as Scooter in the film Patient Zero, starring alongside Stanley Tucci and fellow Game of Thrones star Natalie Dormer.