 No Pets (Craig Nicholls)
Craig Nicholls does not have any reported pets.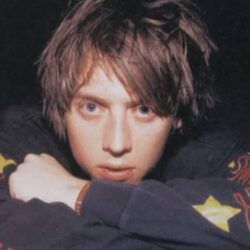 Birthday
August 31, 1977 (46)
Craig Nicholls is an Australian musician and painter, best known as the frontman for the rock band The Vines.
Emerging in the early 2000s, The Vines quickly became one of the foremost bands in the garage rock revival movement with their debut album, "Highly Evolved." It delivered hits like "Get Free" and "Outtathaway" that shot to chart-topping positions across multiple countries. Over the years, Nicholls's unique vocal style and charismatic stage presence solidified the band's position in the rock world, with subsequent albums such as "Ride," "Winning Days," and "Future Primitive" continuing to resonate with fans.
Collaborating with a diverse range of artists, Craig's journey has intersected with many of the music industry's eminent personalities. Some examples include producer Rob Schnapf, who has also collaborated with Elliott Smith and Beck. Nicholls and his band have shared stages with influential artists like Brandon Boyd of Incubus and had the privilege of opening for the legendary Mick Jagger and Keith Richards of the Rolling Stones. He's mingled with talents such as Jack White, Dave Grohl, Alex Turner of Arctic Monkeys, and the distinctive Wayne Coyne from The Flaming Lips, to name a few.
Throughout his career, Nicholls has been recognized with various distinctions. The Vines' debut album, "Highly Evolved," was certified multi-platinum in Australia. Their notable performance on the "Late Show with David Letterman" is still remembered as one of the standout moments of their career. Additionally, Craig and his band were nominated for several awards, including at the MTV Video Music Awards.