 No Pets (Elliott Smith)
Elliott Smith does not have any reported pets.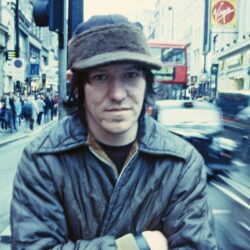 Birthday
August 6, 1969 (54)
Elliott Smith, an influential American singer-songwriter and multi-instrumentalist, is best remembered for his distinct vocal style, introspective lyrics, and melodically sophisticated songs. His work deeply resonated with audiences, inspiring a dedicated fan base that has only grown in the years following his untimely death. Smith's contributions to music, particularly within the indie and alternative rock genres, significantly impacted the music industry.
Elliott Smith's discography spans six studio albums, with his self-titled second album and the subsequent "Either/Or" garnering critical acclaim and catapulting him into the spotlight. These early works showcased Smith's deft handling of dark, deeply personal themes and melodic complexity. However, it was the use of his song "Miss Misery" in Gus Van Sant's film "Good Will Hunting" that marked a pivotal moment in his career. Smith's gentle, haunting composition captured the film's mood so effectively that it earned him an Oscar nomination for Best Original Song in 1998.
Smith's career was marked by impactful collaborations with a wide array of artists. His association with Heatmiser, a rock band he co-founded with Neil Gust, showcased his versatility and talent in his formative years. He worked with director Gus Van Sant on the soundtrack for "Good Will Hunting" and later contributed music to Van Sant's other films, including "Paranoid Park." Smith also collaborated with musician and producer Jon Brion on his album "XO," a relationship that deeply influenced his sonic evolution. Other collaborators include artists such as Mary Lou Lord, a significant figure in the indie folk scene, and Beck, who played on Smith's posthumous album "From A Basement On The Hill." Notable producers Smith worked with include Tom Rothrock and Rob Schnapf, who co-produced three of his albums, and Larry Crane, who worked on several of his records and later oversaw the archiving of his work after his death.
Over his career, Elliott Smith received several notable distinctions. In addition to his aforementioned Oscar nomination for Best Original Song for "Miss Misery," Smith's "Either/Or" album was included in Rolling Stone's 2003 list of the 500 greatest albums of all time. In 2007, Pitchfork Media named his song "Waltz #2 (XO)" one of the top 500 songs of the 2000s. Posthumously, he was recognized with the ASCAP Pop Music Award in 2004 for "Somebody That I Used To Know."
While Smith's life was tragically cut short, and information regarding his advocacy for animals is limited, he is known to have been a cat owner and expressed affection for them in various interviews. His fans often share anecdotes of him rescuing stray cats in his neighborhood, underscoring a compassionate side that was as integral to his persona as his musical talent. His memory continues to be celebrated by his fans, collaborators, and contemporaries in the music world, ensuring that his contribution to the music industry will never be forgotten.