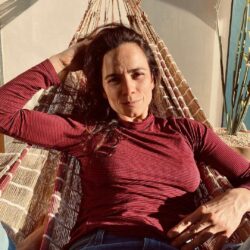 Birthday
April 15, 1983 (40)
Alice Braga is a Brazilian actress with over 20 years of experience in the industr. Braga has built an impressive portfolio of work. One of Braga's breakout roles was in the critically acclaimed Brazilian film "City of God" (2002), directed by Fernando Meirelles and Katia Lund. In the film, Braga played the role of Angélica, a young woman caught in the crossfire of the violent favela (slum) culture. The film went on to receive four Academy Award nominations, including Best Director for Meirelles, and was a commercial success both in Brazil and internationally.
Braga's International breakthrough came with her role as Teresa Mendoza in the USA Network's hit television series "Queen of the South" (2016-2021). In the series, Braga played a woman who becomes a drug lord in order to avenge her lover's murder. The show, which was based on the best-selling book "La Reina del Sur" by Arturo Pérez-Reverte, was a hit with audiences and critics alike, and Braga's performance was widely praised.
Throughout her career, Braga has collaborated with a number of high-profile celebrities and influential people. She has worked with actors such as Will Smith in "I Am Legend" (2007), Jude Law in "Repo Men" (2010), and Matt Damon in "Elysium" (2013). She has also worked with directors such as Fernando Meirelles, who she collaborated with again in "Blindness" (2008), and Neill Blomkamp, who directed her in "Elysium."
One of the milestones in Braga's career was her role in the Academy Award-nominated film "The Shack" (2017), directed by Stuart Hazeldine. In the film, Braga played the role of Wisdom, a manifestation of God in human form. The film was based on the best-selling novel of the same name by William P. Young and was a commercial success, grossing over $100 million worldwide.