Dex had a tough life.
Rescue workers found the pug outside, hairless and going blind. He had the worst case of mange they had ever seen and was scratching his eyes so much he was going blind. Dex was dangerously underweight and underloved.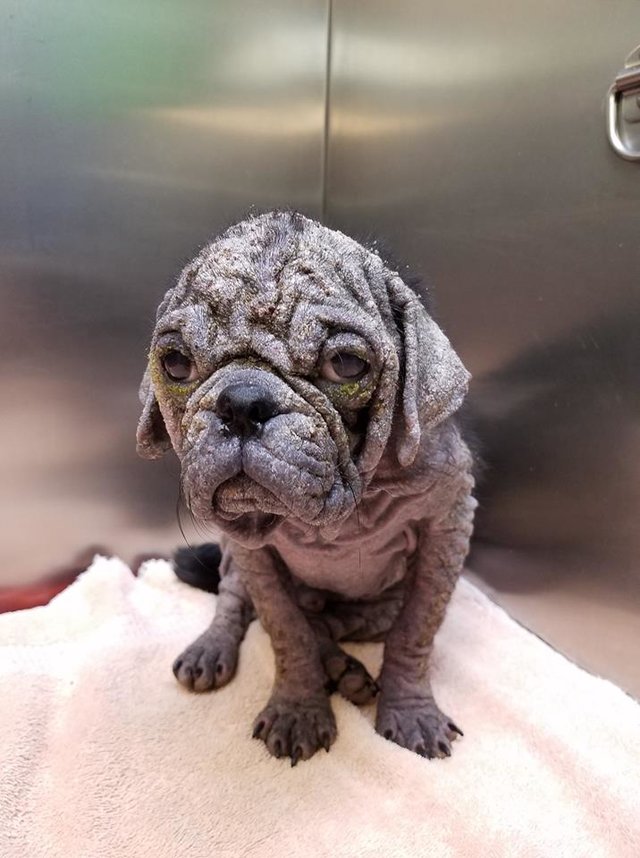 "When we found Dex he was a sad little thing, he was so scared and hungry. He was afraid of people." Signe Corbin, Pug Rescue's medical director, stated.
Vets speculated Dex was neglected by his owner for six months before he was abandoned. They found him wandering the street in Texas and brought him to Pug Rescue in Austin.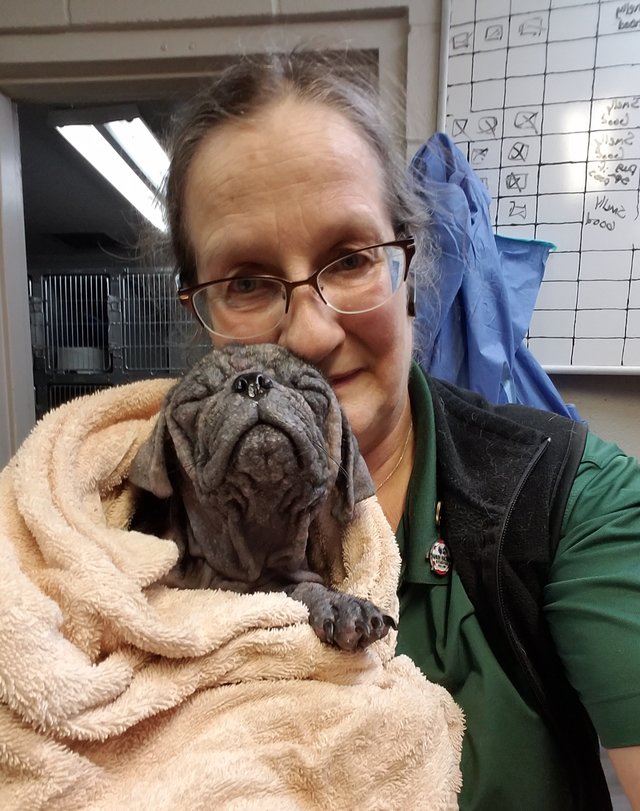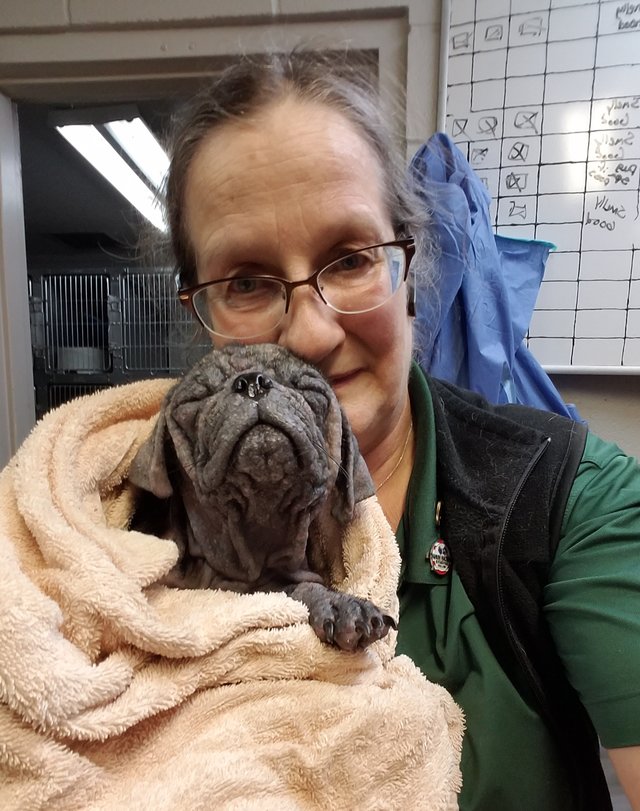 The staff at Pug Rescue treated his mange with medicated baths and antibiotics. He was given eye drops every two hours to save his sight. Five months later, the change is incredible. Pug Rescue workers were worried that the emotional trauma Dex suffered from being neglected for his whole life was irreversible, but once he realized he was safe, Dex started to open up. Now, he's got a thick flow of hair and a smug little pug smile.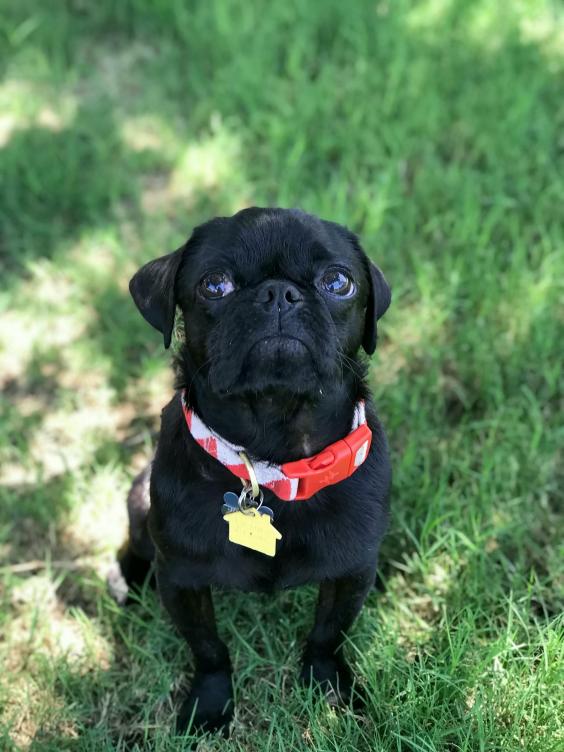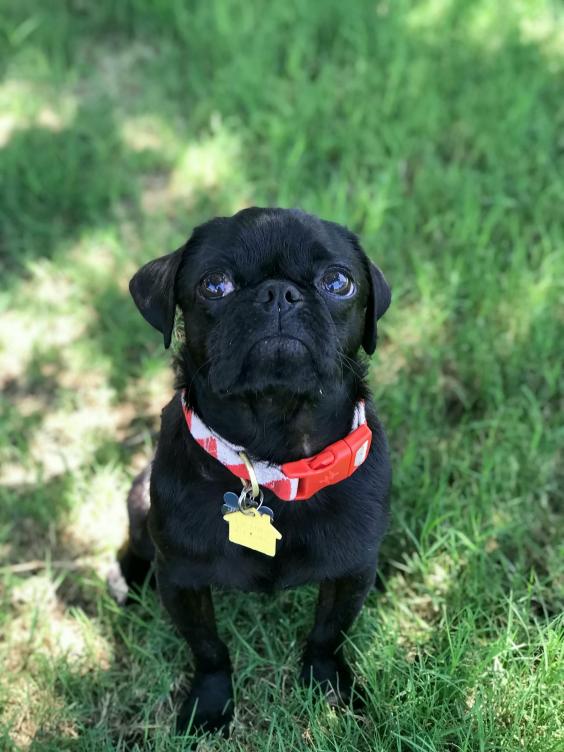 Dex was adopted by a family of rescue pug-enthusiasts. Beth Legacki, 46, husband Mark Shockley, 31, and their son Noah, nine, had four rescue pugs already and were happy to welcome Dex into the pack. Dex's brothers include Walter, Terrence, Alan, and Carl but he's forever a mama's boy. Following Beth around their house, he's managed to secure a place sleeping next to her under the covers.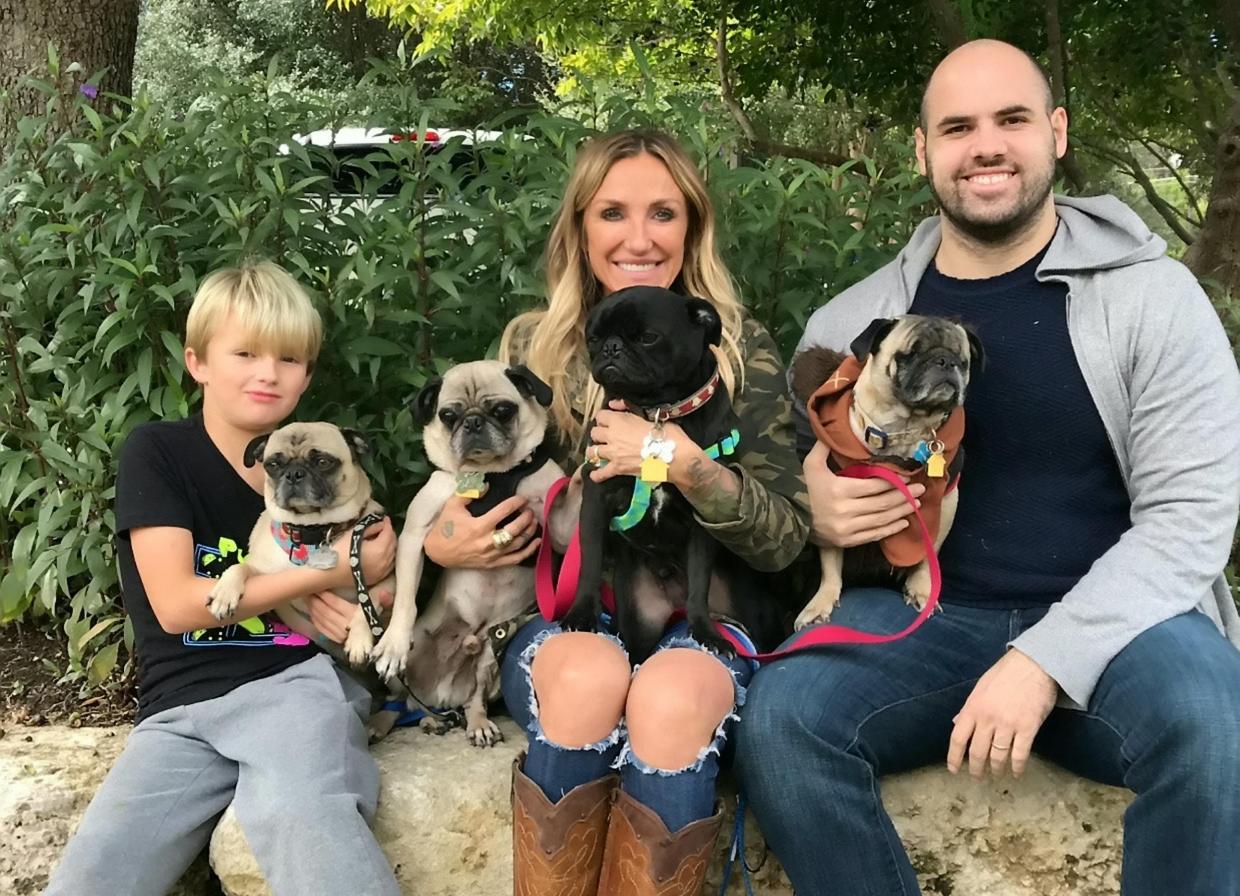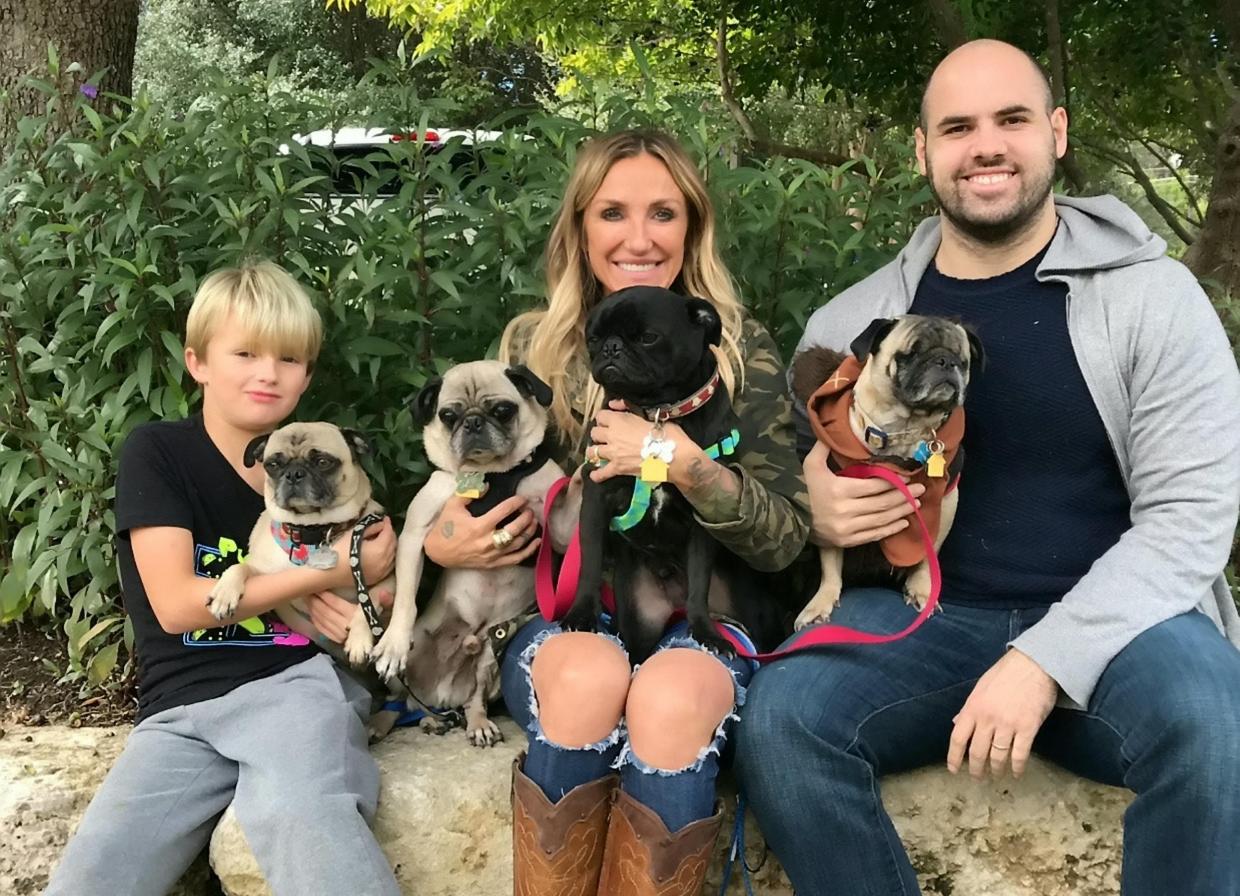 "Our home is filled with 'thrown away' dogs," Legacki states, "and we couldn't imagine a life without them."