 No Pets (Fabolous)
Fabolous does not have any reported pets.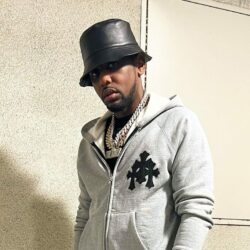 Birthday
November 18, 1977 (46)
John Jackson, also known as Fabolous, is a successful American rapper. He first gained recognition while still in high school, when he performed live on music executive DJ Clue's show. He later signed to DJ Clue's Desert Storm imprint, and secured a distribution deal with Elektra. Jackson achieved mainstream success with his first release, Ghetto Fabolous (2001), which spawned the hit singles "Can't Deny It" and "Young'n (Holla Back)". His second release, Street Dreams (2003), was supported by two top 10 singles in the US.