 No Pets (John Rhys-Davies)
John Rhys-Davies does not have any reported pets.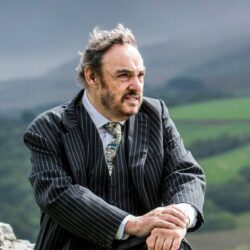 Birthday
May 5, 1944 (79)
John Rhys-Davies is a Welsh actor. He is best known for his role as Gimli in the "Lord of the Rings" trilogy and as Sallah in the Indiana Jones film series. Rhys-Davies has had a long and illustrious career in the entertainment industry, appearing in numerous films, television shows, and stage productions. With his distinctive voice and commanding presence, he has become one of the most recognizable and beloved character actors of his generation. In addition to his acting career, Rhys-Davies is also an accomplished writer, having published several books and articles on topics ranging from history to philosophy.