Meet Lilo, the world's only trickshot corgi. Also known as Steph Furry, she is a four-legged celebrity who has dunked her way into the hearts of fans with her amazing trick shots and sports forecasts. With over 1.4M subscribers across social media, she's become popular enough to have her own Air Bud movie. But what many don't know is that behind this canine star lies an even more exceptional story: Lilo, the best babysitter ever.
Do the Kobe
How about this ball?
It all started with a little lockdown boredom. Owner Denny Ku noticed she liked hitting balloons with her nose like Air Bud. After a few sessions in the backyard, Lilo, aka Steph Furry, was ready for the big leagues.
Lilo Winning at Tic Tac Toe
Steph Furry Predicts Georgia vs. TCU (She was wrong 😅)
Denny Ku and his wife weren't sure how their dog Lilo would react when they brought home a newborn baby. After all, she had been an only child for her whole life and had been used to getting all of their attention. But surprisingly, Lilo was nothing but excited and gentle with the new addition to the family, Koa.
Lilo Brings Koa Toys Until She Smiles
Lilo brings Koa an ever-growing selection of toys to play with. From stuffed animals to soft balls, Lilo has a knack for presenting her human brother with the perfect toy for any occasion. One reason why she does this is that Lilo loves to watch Koa's face light up when he discovers something new.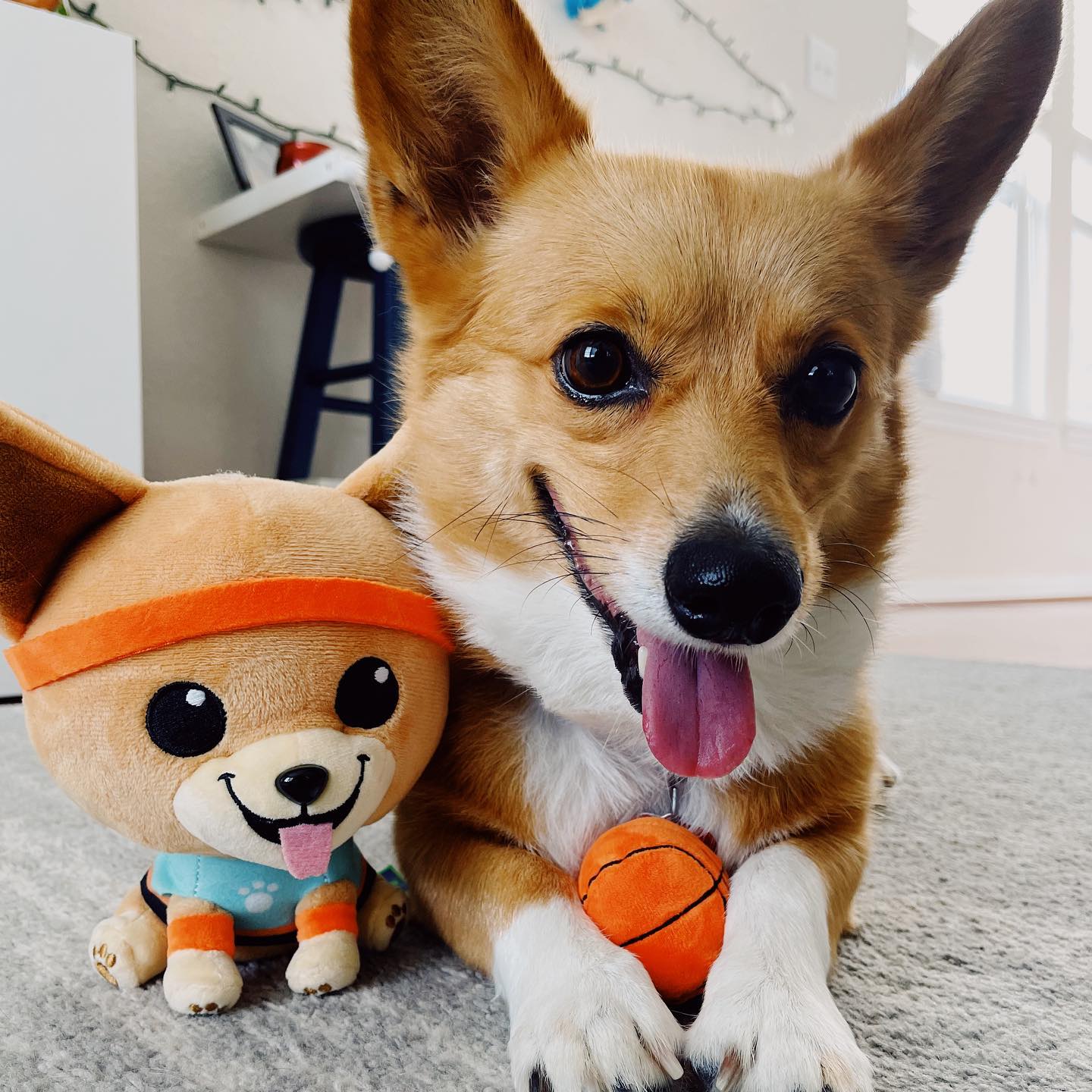 An incredible babysitter and humble celebrity, Lilo is living her best life by bringing joy to the ones she loves. Koa is in great hands and as he grows older, he will eventually become big enough for them to interact more directly – something that both of them are surely looking forward too! Make sure to follow Steph Furry on Instagram and TikTok.