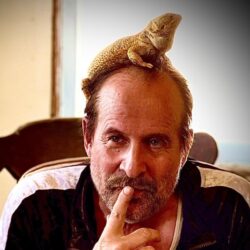 Birthday
August 27, 1953 (70)
Peter Stormare is a Swedish actor with a long and impressive career in film, television, and theater. Born in Arbrå, Sweden, Stormare started his career as a stage actor before moving to New York City to pursue a career in film.
Stormare made his film debut in the 1990 thriller "Awakenings" and quickly established himself as a versatile character actor. He has appeared in a wide variety of films, including the Coen Brothers' cult classics "Fargo," with Frances McDormand and William H. Macy, and "The Big Lebowski" with Jeff Bridges and John Goodman. He had notable roles in Michael Bay's "Armageddon" with Bruce Willis, Billy Bob Thornton, Liv Tyler, and Ben Affleck, and also "Bad Boys II" with Will Smith and Martin Lawrence. He appeared alongside Keanu Reeves in "John Wick: Chapter 2". He is also known for his role as John Abruzzi in the hit television series "Prison Break."
In addition to his acting work, Stormare is also a musician and has released several albums. He has collaborated with a number of artists over the years, including the band Combichrist and musician/producer Johan Edlund.
RELATED: Dogs of John Wick – The Definitive Guide to The Dogs of the Films and Cast