It was going to be a long day for grief-stricken María José Sáez Orte as she went to the cemetery to mourn the loss of a loved one. There's no shortcut to healing and María went alone to begin the process. Tearfully settling down, she was seemingly inconsolable until a stranger came for a visit.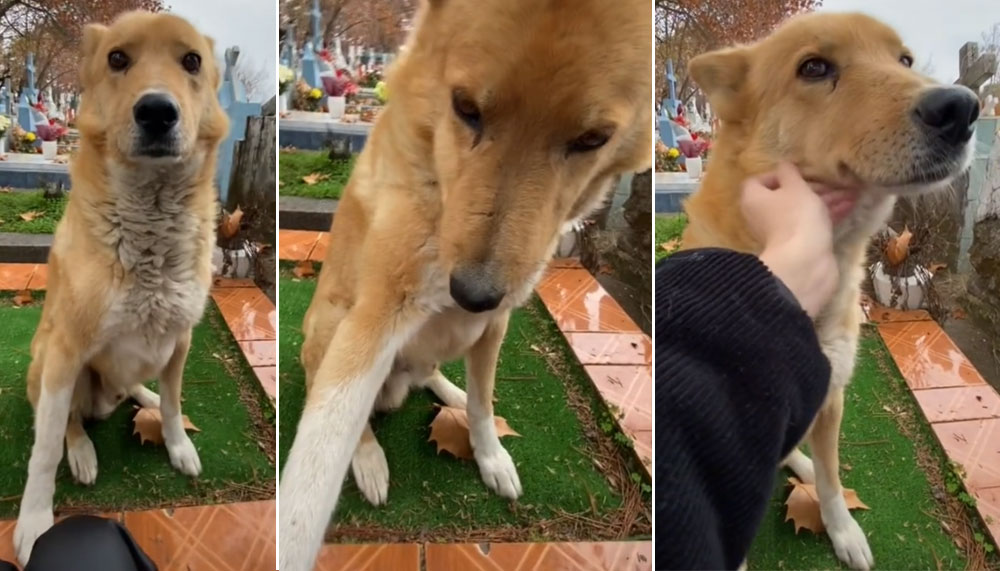 Her "guardian angel" had heard her cries and showed up just in time to offer a paw. The simple gesture, was all she needed to get back on the mend.
"Today, I went to say goodbye to the person I loved the most … and this puppy arrived,"

Orte wrote.
When María returned home, she didn't forget the empathetic pup. She returned to visit the cemetery to find more information about the dog. After speaking to some of the groundskeepers, she learned that her new friend was actually a local on the premise. He had been adopted by the workers, and they give him food as well as shelter.
The touching story is a reminder that our best friends really are there for us. It's not every day a human gets rescued by a dog.