 No Pets (Doug Jones)
Doug Jones does not have any reported pets.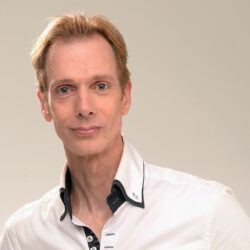 Birthday
May 24, 1960 (63)
Doug Jones is an American actor, contortionist, and mime artist. He is best known for portraying non-human creatures, usually via heavy make-up and visual effects. He has most notably collaborated with acclaimed filmmaker Guillermo del Toro, appearing in the films Mimic (1997), Hellboy (2004), Pan's Labyrinth (2006), Hellboy II: The Golden Army (2008), Crimson Peak (2015), and The Shape of Water (2017).
Jones' other roles include Hocus Pocus (1993), Tank Girl (1995), The Cabinet of Dr. Caligari (2005), Fantastic Four: Rise of the Silver Surfer (2007), Absentia (2011), Ouija: Origin of Evil (2016), and The Bye Bye Man (2017). He has appeared in the science fiction series Falling Skies (2013–15) and del Toro's horror series The Strain (2014–16). Since 2017, he has portrayed Captain Saru in the science fiction series Star Trek: Discovery.