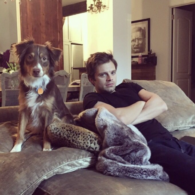 Sebastian Stan's Dog
There are SO many photos of Sebastian Stan with dogs on the internet. It's no secret he's a dog lover, and it's no secret his fans lust after photos with him holding puppies. But despite being a huge dog fan, we know next to nothing about Sebastian Stan's pet status. Why won't you tell us what's going on, Sebastian? What we do know, however, is that Sebastian Stan had a great relationship with Betty, ex-girlfriend Margarita Levieva's Australian Shepherd. Does Sebastian Stan have visiting rights now that the couple's split?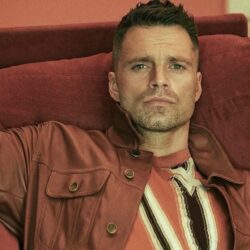 Birthday
August 13, 1982 (40)
Sebastian Stan is a Romanian-American actor who was born on August 13, 1982. He's best known for his role as Bucky Barnes/Winter Soldier in the Marvel Cinematic Universe, beginning with 2011's Captain America: The First Avenger.
Sebastian Stan in the Marvel Cinematic Universe
After gaining widespread popularity, he later returned in Captain America: The Winter Soldier (2014), and went on to star in Ant-Man (2015), Captain America: Civil War (2016), Black Panther (2018), Avengers: Infinity War (2018), Avengers: Endgame (2019) and The Falcon and the Winter Soldier (2021).
Other Work
Sebastian Stan worked alongside Sigourney Weaver in Political Animals which, unfortunately, had nothing to do with actual animals. Stan played a number of television roles, including as Carter Baizen in Gossip Girl in 2007 alongside Blake Lively, Leighton Meester, and Penn Badgley. Following this he was in Spread (2009) with Ashton Kutcher, Kings (2009), Hot Tub Time Machine (2010) alongside John Cusack, Rob Corddry, and Craig Robinson, and Black Swan (2010) with Natalie Portman, Mila Kunis, and Winona Ryder. Most recently he's known for portraying rocker Tommy Lee, with Lily James playing Lee's ex-wife Pamela Anderson, in the Hulu series Pam & Tommy (2023).