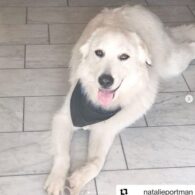 Sunday the Rescued Prison Dog (Dog)
In November 2019, Natalie Portman adopted a rescue mutt named Sunday from Paws for Life K9, which connects shelter dogs with prison inmates to train them. Portman said this in a now-deleted Instagram post, "So grateful to all the people @pawsforlifek9 who trained Sunday, the newest addition to our family! Paws for Life is a prison dog training program for PTSD service dogs and CGC certified adoptable dogs. I saw first-hand how their program is healing for both the trainer and dog. Visit their page to learn more: @pawsforlifek9."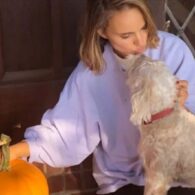 Penny (Dog)
Natalie Portman adopted a rescue mutt named Penny in 2018. Portman was on The Ellen DeGeneres Show in December 2019 and shared a photo of Penny. She was then scolded by Ellen after admitting Penny wasn't properly housetrained after having the pooch for a year already.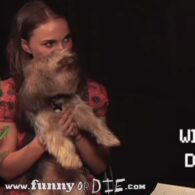 Charlie (Dog)
Charlie was Natalie's first yorkie and named after Charlie Chapman. Natalie was also inseparable from him, like her yorkie Whiz. He has since passed away, with Natalie naming her production company Handsomecharlie Films in his honor.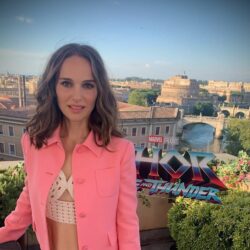 Birthday
June 9, 1981 (42)
Natalie Portman is an American actress, director, and producer. She first gained recognition for her performance in the 1994 film, "Léon: The Professional." Her breakthrough role came in 1999 when she portrayed Padmé Amidala in the Star Wars prequel trilogy.
Throughout her career, Portman has worked with many notable actors and directors. She starred alongside Jude Law in "Closer" (2004), with Scarlett Johansson in "The Other Boleyn Girl" (2008), and with Chris Hemsworth in the Marvel Cinematic Universe as Jane Foster. She has also worked with renowned directors such as Darren Aronofsky in "Black Swan" (2010) and Pablo Larraín in "Jackie" (2016). More recently, she starred alongside Oscar Isaac in "Annihilation" (2018), Jon Hamm in "Lucy in the Sky" (2019), and Jude Law, Jennifer Jason Leigh, and Willem Dafoe in "Vox Lux" (2018).
In addition to her acting career, Portman has also directed and produced films. She made her directorial debut with "A Tale of Love and Darkness" (2015) and produced the documentary "Eating Animals" (2017), which explores the ethical, environmental, and health implications of factory farming.
Portman has also been an active advocate for animal rights. She has been a vegetarian since childhood and has spoken out against the use of fur in the fashion industry. In 2018, she narrated the documentary "The End of Meat," which explores the idea of a post-meat world.
In her personal life, Portman is a devoted mother of two and a pet owner. She has adopted rescue dogs and is known for promoting animal rescue and adoption. She has also been involved with various charitable organizations, including FINCA International, a microfinance organization, and the Foundation for International Community Assistance, which provides access to financial services for low-income families.
Portman has received numerous accolades throughout her career, including an Academy Award for Best Actress for her role in "Black Swan" and a Golden Globe Award for Best Supporting Actress for her role in "Closer." She has also been recognized for her activism and philanthropy, including being named a Harvard Humanitarian of the Year in 2015.