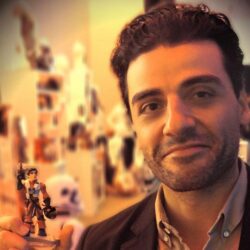 Birthday
March 9, 1979 (44)
Oscar Isaac is an Guatemalan-American actor. He is best known for playing Poe Dameron in Star Wars: The Force Awakens. Born in Guatemala and raised in the United States, Isaac initially pursued a career in music before turning his attention to acting. Since then, he has starred in a wide variety of films and television shows, earning critical acclaim and a dedicated fan base.
Isaac's breakout role came in 2013, when he starred in the Coen Brothers' film "Inside Llewyn Davis." His portrayal of a struggling folk musician in 1960s New York City earned him widespread praise, and cemented his status as a rising star in the industry. From there, he went on to star in a variety of successful films, including "Ex Machina" with Alicia Vikander, "Star Wars: The Force Awakens," and "A Most Violent Year" with Jessica Chastain.
Throughout his career, Isaac has collaborated with some of the most talented and influential people in the industry. He has worked with directors such as J.J. Abrams, Alex Garland, and Denis Villeneuve, and has shared the screen with actors like Zendaya, Natalie Portman, and Adam Driver. In 2015, he played the lead role in the HBO miniseries "Show Me a Hero," for which he received critical acclaim and a Golden Globe nomination.