 No Pets (Denis Villeneuve)
Denis Villeneuve does not have any reported pets.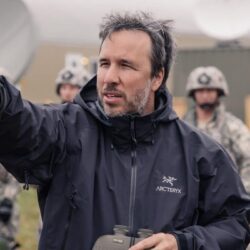 Birthday
October 3, 1967 (56)
Denis Villeneuve is a highly acclaimed filmmaker. Villeneuve's breakout role came in 2010 when he directed the film "Incendies," which was based on the play of the same name by Wajdi Mouawad. The film, which explored themes of family, war, and identity, was a critical and commercial success and earned Villeneuve numerous award nominations and wins. He followed up this success with his work as a director on hit films such as "Sicario," "Arrival," and "Blade Runner 2049."
He worked with Hugh Jackman on the thriller "Prisoners," which was a critical and commercial success. He also directed Emily Blunt in the tense and gripping crime drama "Sicario." Villeneuve teamed up with Ryan Gosling and Harrison Ford for the visually stunning and thought-provoking sci-fi film "Blade Runner 2049." He also directed Amy Adams in the emotionally powerful sci-fi drama "Arrival." Other famous names include Harrison Ford, Jodi Balfour, Rob Corddry, Erinn Hayes, Rob Huebel, Paul Scheer, and Jean-Claude Van Damme.