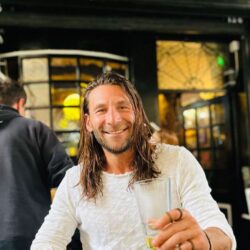 Birthday
May 5, 1980 (43)
Zach McGowan is an American actor most prominently recognized for his roles in the television series "Shameless" as Jody and "Black Sails" as Captain Charles Vane.
McGowan's career is a buffet of genre-spanning work. In "Shameless," he impressed audiences as Jody, a man riddled with idiosyncrasies yet endearing in his vulnerability. In stark contrast, his role in "Black Sails," as the feared Captain Charles Vane, displayed his skill in action and drama. His roles don't stop there; he has appeared in sci-fi series like "The 100," as Roan, and voice-acted in video games such as "Resident Evil 3."
Over the years, McGowan has collaborated with a diverse array of celebrities, creating memorable moments on screen. He worked alongside Emmy Rossum and William H. Macy in "Shameless." While on "Black Sails," his exchanges with actors Toby Stephens and Luke Arnold. Other notable collaborations include Paige Turco and Marie Avgeropoulos in "The 100," the voice talent of Jeff Schine in "Resident Evil 3," and Trace Adkins in the Western film "The Outsider." Additionally, he has shared the screen with other artists such as Neal McDonough, Danny Glover, Kaitlyn Leeb, and AnnaLynne McCord.