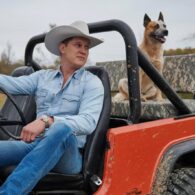 Pardi Animals
Country music artist Jon Pardi's Nashville farm is a lively sanctuary, home to a charming variety of animals, each with its own story and unique personality. His "Pardi" animal crew includes cows named Holly, Kyle, Opal, Daisey, and Reba, the red calf. Additionally, four dogs, Gus, Charlie, Bear, and Cowboy, each leave their distinct paw prints around the farm. Cowboy, who also featured in Pardi's music video "Tequila Little Time," enjoys the cool indoors, while Charlie, the French bulldog, is known for her endless energy. Bear, an airedoodle, was a rescue addition from Craigslist.
Joining the dogs and cows is Pardi's "Catdashian" family, named after the famous Kardashians. The feline quartet, comprising Rob, Khloe, Kim, and Kylie, were rescued while they were living in a pipe. Rob, the relaxed tomcat, contrasts with Khloe, the agile hunter, while Kim and Kylie are the ever-present affectionate duo. As a first-time cat owner, Pardi uses snacks like Cheez-It's to train them and turns to Netflix documentaries to better understand their wild, primal nature.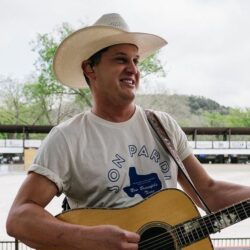 Birthday
May 20, 1985 (38)
Jon Pardi is an acclaimed American country music singer, songwriter, and record producer who came into the spotlight with his debut studio album, 'Write You a Song,' that served as a breakthrough moment in his career.
Pardi's career has seen considerable success with the release of multiple albums and chart-topping hits that have significantly contributed to the contemporary country music scene. His debut studio album, 'Write You a Song,' was released in 2014, and it introduced the world to his distinct style, blending traditional country with modern elements. The album featured two top 10 singles on the Billboard Hot Country Songs chart, "Up All Night" and "What I Can't Put Down." His second album, 'California Sunrise,' was a chart-topping success and included hits like "Dirt on My Boots," "Heartache on the Dance Floor," and "Head Over Boots," which all reached the top of the Billboard Country Airplay charts.
Throughout his career, Pardi has collaborated with various influential figures in the music industry. For instance, he worked with country music star Dierks Bentley on the track "Burning Man," which earned them a nomination for Musical Event of the Year at the Country Music Association (CMA) Awards. He has also collaborated with Thomas Rhett, Luke Bryan, and Lauren Alaina on various projects, enhancing their performances with his distinct musical style. Pardi's collaborations extend beyond country music, as seen in his performance with pop star Bebe Rexha on the hit song "Meant to Be." Furthermore, he has shared the stage with prominent country artists like Alan Jackson, George Strait, Kix Brooks and Ronnie Dunn of Brooks & Dunn, and more during live performances, indicating his wide range of collaborations.
Pardi's contributions to the country music industry have earned him several prestigious awards and distinctions. His second album, 'California Sunrise,' earned him the title of Album of the Year at the ACM (Academy of Country Music) Awards in 2017. Moreover, his hit song "Heartache Medication" won the CMA (Country Music Association) Award for Song of the Year in 2019. Furthermore, Pardi was honored with the New Artist of the Year award at the CMA Awards in 2017.
While Jon Pardi may be best known for his music, his love for animals has also come into the spotlight. Pardi has partnered with Miranda Lambert's MuttNation Foundation to promote pet adoption and animal welfare.