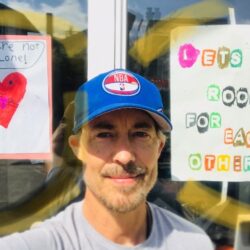 Birthday
October 26, 1963 (60)
Tom Cavanagh is a Canadian actor and director. Tom's breakout role was on the hit TV show "Ed," where he played the titular character, a successful New York City lawyer who moves back to his hometown to open a bowling alley. The show premiered in 2000 and ran for four seasons, earning Tom critical acclaim and a loyal fan base. His portrayal of Ed Stevens earned him a Golden Globe nomination for Best Performance by an Actor in a Television Series – Comedy or Musical in 2001.
One of the milestones in Tom's career was his role as Harrison Wells on the CW series "The Flash." He played several versions of the character, including Eobard Thawne, Harry Wells, and Sherloque Wells. His performance was widely praised, and he quickly became a fan favorite. Tom's work on "The Flash" earned him several award nominations, including a Saturn Award nomination for Best Supporting Actor on Television in 2015.
Tom has collaborated with several other artists, celebrities, and influential people throughout his career. He worked alongside Jim Carrey in the film "The Love Guru," played opposite Anne Hathaway in "Becoming Jane," and co-starred with Kate Hudson in "Gossip." He also appeared in the film "Yogi Bear" alongside Anna Faris and Justin Timberlake. On television, Tom worked with Rachel Bilson on "Hart of Dixie," co-starred with Gina Rodriguez in "Jane the Virgin," and appeared on "Scrubs" with Zach Braff.