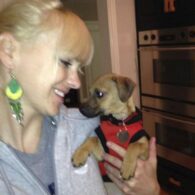 Pete
Pete was a chihuahua that Faris and Pratt adopted in 2012. He became a source of controversy in the press was found malnourished and lost on the streets of Hollywood in late 2016. When Pete was taken to a shelter, he was tracked by his microchip back to Faris. Faris responded saying because of her new son's allergies she had given Pete to new owners who then lost him. This violated her contract with the animal shelter she got the chihuahua from. To ensure that dog adopters are serious, the contract had a $5,000 fine if an adopted dog is ever given to a new owner.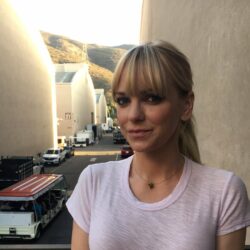 Birthday
November 29, 1976 (46)
Spouse(s)
Michael Barrett
(2021 - )
Anna Faris is an American actress, comedian, and producer. One of Faris's most iconic roles was in the hit comedy film "The House Bunny," where she played a former Playboy bunny who becomes the house mother for a struggling sorority. The film was a commercial success and showcased Faris's comedic talent and charm. Another milestone in Faris's career was her role in the popular sitcom "Mom," where she played a single mother struggling with addiction. The show was critically acclaimed and earned Faris multiple award nominations.
Anna Faris later played the role of Cindy in the "Scary Movie" film series. Faris played the lead role of the first four films of the franchise, which parodied horror films and popular culture. The films were directed by Keenen Ivory Wayans and written by Shawn Wayans and Marlon Wayans, as well as Buddy Johnson, Phil Beauman, Jason Friedberg, and Aaron Seltzer. Alongside Faris, the films featured a talented cast of actors, including Regina Hall, Shannon Elizabeth, and Marlon Wayans. The "Scary Movie" films were a massive box office success, grossing over $800 million worldwide.
Throughout her career, Faris has worked with several notable celebrities, including Ryan Reynolds, Chris Evans, and Emma Stone. She has also collaborated with other comedy icons, such as Will Ferrell and Seth Rogen.
In addition to her work in the entertainment industry, Faris has been actively involved in animal advocacy and supporting animal non-profit organizations. In 2013, she partnered with the animal rescue organization Kinder4Rescue to launch her own animal rescue organization, called The Animal Project. The organization provides financial assistance and resources to animal shelters and non-profits. In an interview with People Magazine, Faris talked about the importance of pet adoption, saying, "There are so many dogs out there that need a home, and it's such a joy to rescue an animal and give them a second chance at life."