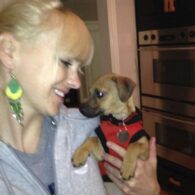 Pete
Pete was a chihuahua that Faris and Pratt adopted in 2012. He became a source of controversy in the press was found malnourished and lost on the streets of Hollywood in late 2016. When Pete was taken to a shelter, he was tracked by his microchip back to Faris. Faris responded saying because of her new son's allergies she had given Pete to new owners who then lost him. This violated her contract with the animal shelter she got the chihuahua from. To ensure that dog adopters are serious, the contract had a $5,000 fine if an adopted dog is ever given to a new owner.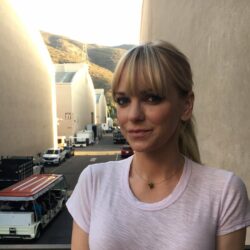 Birthday
November 29, 1976 (46)
Spouse(s)
Michael Barrett
(2021 - )
Anna Faris is an American actor is best known for her comedic roles. Acting professionally since she was n9 years old, the year 2000 is when she had her breakthrough with lead role in Scary Movie, along with three sequels. Along with a recurring role in the final season of Friends, she continued acting in comedies through the 2000s with a few more dramatic roles, earning her an estimated net worth of $20 million. In 2015, she launched Anna Faris is Unqualified, a podcast and website sharing advice, human interest stories and interviews with celebrities.