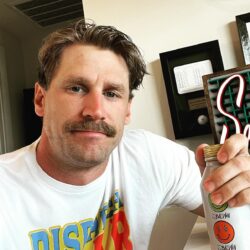 Birthday
September 19, 1985 (38)
Chase Rice is an American country singer and songwriter, celebrated for his vivid storytelling and rich country roots. Originating from North Carolina, Rice is distinguished for his dexterous blending of contemporary country with touches of rock and the power of soulful, personal lyrics.
Rice's venture into the music industry began with the release of his first EP, 'Country as Me,' followed by his breakthrough album, 'Ignite the Night,' which topped the US Country chart upon its release in 2014. He became particularly noted for his track 'Ready Set Roll,' which showcased his unique blend of country and pop, setting him apart from many of his contemporaries. His later works, including albums such as 'Lambs & Lions' and 'The Album Part I,' reinforced his ability to combine traditional country elements with more modern touches, solidifying his distinct place in the genre.
Over the course of his career, Rice has had the opportunity to work with numerous respected figures in the industry. His collaborations span a wide range of artists such as Tyler Hubbard and Brian Kelley of Florida Georgia Line, with whom he co-wrote the diamond-certified hit 'Cruise.' He's also collaborated with pop sensation Jessie J for a powerful rendition of 'Love Me Like You Used To,' and shared stages with fellow country artists like Luke Bryan and Kenny Chesney. Additionally, his songs have featured influential artists like Brooke Eden, MacKenzie Porter, and Colt Ford.
Recognized for his contribution to country music, Rice has amassed a series of significant recognitions. His debut album, 'Ignite the Night,' reached number one on the Billboard Top Country Albums chart, a testament to his rapidly growing popularity. Furthermore, his hit single 'Eyes on You' became a certified platinum hit.