Rumer Willis just showed off the latest member of her family on Instagram. And no, it's not her first human baby, Louetta. It's her new fur baby named Atlantis. Atlantis is her fourth dog, with her other three being rescues.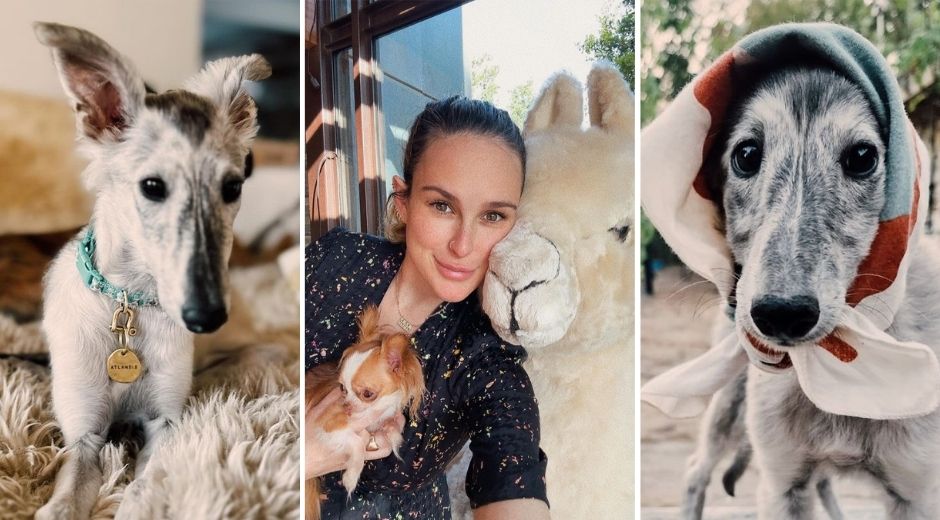 I'm sure you're wondering about the breed of this uniquely elegant pup. It's a Silken Windhound, a graceful and gentle sighthound, similar to, but much smaller than, a Borzoi. They're known to be friendly and great with families. They also love the outdoor activity but are also happy to relax indoors. Rumer was inspired to get Atlantis by her sister Tallulah, who also has a Silken Windhound.
Related: Demi Moore's dog Pilaf wants to beat the Guinness World Record for shortest dog
Most comments on Rumer's Instagram post were congratulations and noting how cute Atlantis is, including her sister Tallulah. There were also several comments complaining that she didn't adopt. But it's good to note that she already has three rescue dogs and two rescue cats at home.
The Willis family all have rescue dogs at home and are well-known for their adoption advocacy – check them all out below!