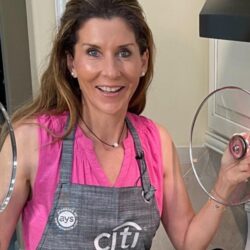 Birthday
December 2, 1973 (49)
Monica Seles, a former world No. 1 professional tennis player, carved a unique space for herself in the annals of sports history. Representing both Yugoslavia and the United States over her career, she triumphed in nine major singles titles. Remarkably, eight of these victories came while she was still a teenager playing for Yugoslavia, and she added the ninth to her impressive tally later, while playing for the United States.
Rising quickly to the forefront of women's tennis, Seles made a bold statement with her unique two-handed forehand and backhand technique, an unconventional style that made her stand out from the rest. Her tenacity and determination on the court led her to a series of victories in major championships including the French Open, Australian Open, and the US Open. She even held the number one spot in the Women's Tennis Association rankings for a total of 178 weeks, underscoring her global impact on the sport.
In her illustrious career, Monica Seles has played alongside and against some of the most influential figures in tennis, including Steffi Graf, Martina Navratilova, Arantxa Sánchez Vicario, and Jennifer Capriati, among others. Some of her most memorable matches include her intense rivalry with Graf, which brought about some of the most thrilling moments in tennis history. Seles has also formed significant partnerships off-court, working with esteemed coaches like Nick Bollettieri, who played a crucial role in shaping her tennis career.
Seles has been bestowed with numerous titles and distinctions that underscore her exceptional contribution to tennis. She was inducted into the International Tennis Hall of Fame in 2009, an honor that recognizes players who have made a significant impact on the sport. Moreover, she has received several ITF World Champion titles and WTA Player of the Year awards.