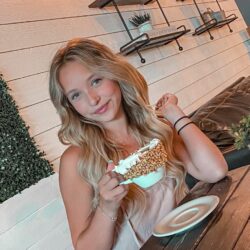 Birthday
June 23, 2008 (15)
Lilliana Ketchman, known professionally as Lilly K, is an American content creator, dancer, and model. She started her YouTube channel in 2015 featuring her dance competitions, routines, cooking, fashion, prank, and lifestyle content. Her channels have since gained over 3.9 million subscribers across social media.
Abby Lee Miller from Dance Moms first noticed Lilly K through her YouTube content. After being asked to submit dance videos for an audition, Lilly K joined season six of Dance Moms as part of the Abby Lee Dance Company (ALDC) mini team at the age of seven. She eventually joined the ALDC Elite team in 2017 and returned to the group for multiple seasons.
Lilly K has also worked on music videos for artists Bianca Ryan, Sia, and JoJo Siwa.