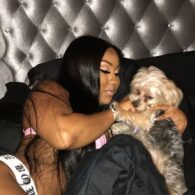 Prince
G Herbo owns a "designer dog" named Prince, but the famed Chicago rapper found himself embroiled in legal difficulties. In 2023, he pleaded guilty to using stolen accounts to pay for various high-ticket items, including cars, jets, and designer puppies. As a consequence, G Herbo is liable for nearly $140,000 in damages to the affected businesses. The rapper faces a maximum of 20 years in prison for wire fraud charges, along with an extra five years for providing false information to investigators.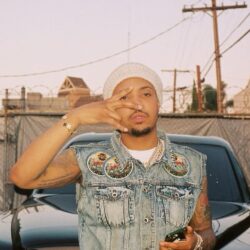 Birthday
October 8, 1995 (27)
G Herbo is an American rapper and songwriter hailing from Chicago, Illinois, who gained significant attention with his debut mixtape "Welcome to Fazoland" in 2014.
G Herbo's musical oeuvre is extensive, ranging from hard-hitting mixtapes to critically acclaimed studio albums. His debut mixtape, "Welcome to Fazoland," served as a landmark in drill music and was soon followed by other impactful projects like "Pistol P Project" and "Ballin Like I'm Kobe." His studio albums include "Humble Beast," "Swervo," and "PTSD," each offering a diverse yet cohesive musical experience. "PTSD," for instance, explores the grim realities of life in Chicago, tapping into issues like gun violence and mental health, and was well-received, peaking at number 7 on the Billboard 200 chart.
When it comes to collaborations, G Herbo's portfolio is nothing short of impressive. His synergies with other artists not only span the realm of hip-hop but also touch other genres. To name a few, he's worked with Nicki Minaj on the song "Chiraq," Joey Bada$$ on "Lord Knows," Lil Uzi Vert on "Who Run It (Remix)," and Juice WRLD on "PTSD." Other collaborations include those with Southside, Chance the Rapper, Lil Durk, Polo G, 21 Savage, and Common.
G Herbo's impact on the music scene has been recognized through various honors and milestones. In 2016, he was selected for the XXL Freshman Class, a spotlight for up-and-coming hip-hop artists. His album "PTSD" not only charted on the Billboard 200 but also earned a Platinum certification from the Recording Industry Association of America (RIAA).