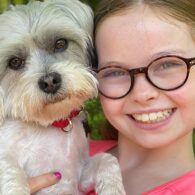 Piper
Jordan Matter adopted a Cockapoo named Piper in May 2020. His daughter named him in a 10 minute challenge on YouTube, otherwise her brother got the opportunity to name him.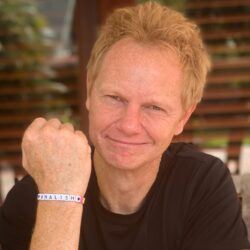 Birthday
October 6, 1966 (57)
Jordan Matter, an American photographer, is widely acclaimed for his photographic series that elegantly intertwine human bodies, ballet, and the urban landscape.
Initially gaining recognition for his photographic collections, "Dancers Among Us" and "Dancers After Dark," Matter's unique approach to photography has consistently enthralled audiences. These captivating works portray dancers in everyday settings, transforming the mundane into the extraordinary. His innovative approach to photography extends beyond the ballet world. In his series "Athletes Among Us," Matter applies the same artistic ethos to sports professionals, challenging conventional boundaries between art, sport, and everyday life.
Throughout his career, Jordan Matter has collaborated with an impressive roster of individuals across various fields. Among them are distinguished dance professionals such as Misty Copeland and David Hallberg, Olympic gymnast Katelyn Ohashi, and Broadway star Charlotte d'Amboise. His YouTube channel, a key platform showcasing these collaborations, features video series like "10 Minute Photo Challenge," where celebrities like actress Sofie Dossi and dancer Maddie Ziegler add their unique flair to Matter's photographic vision.
Matter's work has garnered significant recognition in the artistic world. His book, "Dancers Among Us," was a New York Times bestseller, reflecting the public's appreciation of his distinctive style. The series "Athletes Among Us" was honored by the International Photography Awards.