Bella the squirrel @cidandbella was found badly injured by an owl attack when she was just 4 weeks old.
Hurt and vulnerable, she wasn't able to survive on her own. Luckily, the little squirrel was found by a wildlife rescue group. The group placed her with the Harrison family, who have a history of helping squirrels – but none quite like Bella.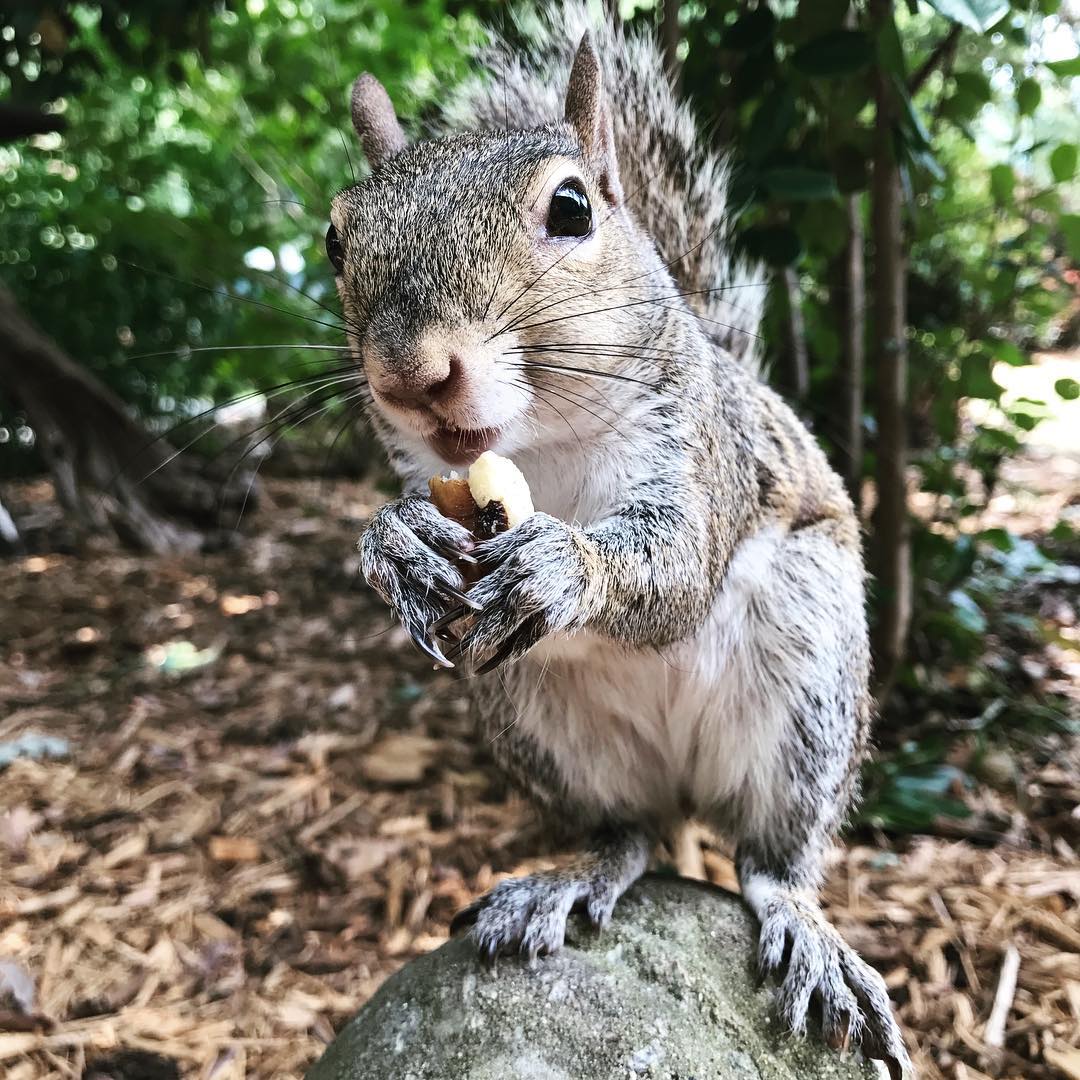 Bella wasn't alone in her recovery. She had three boys to hang out with: Larry, Moe, and Curly. They spent their days healing in an outdoor release cage snacking on formula, fruits, veggies, and nuts.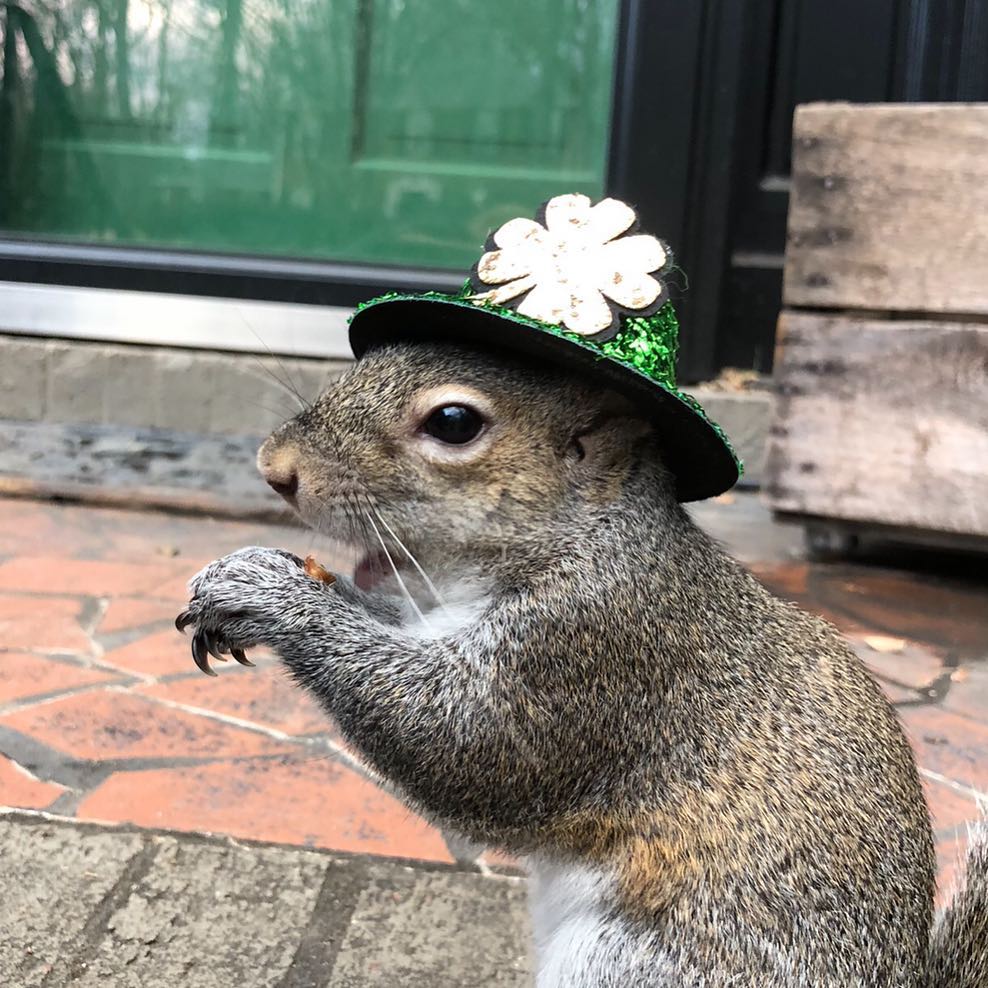 Typically, when squirrels are released back into the wild they stop visiting their 'childhood home' after a week, which is exactly what happened with Bella's foster brothers. Bella, however, was different. She bonded with her family and, over seven years since her initial release, she still comes back to visit.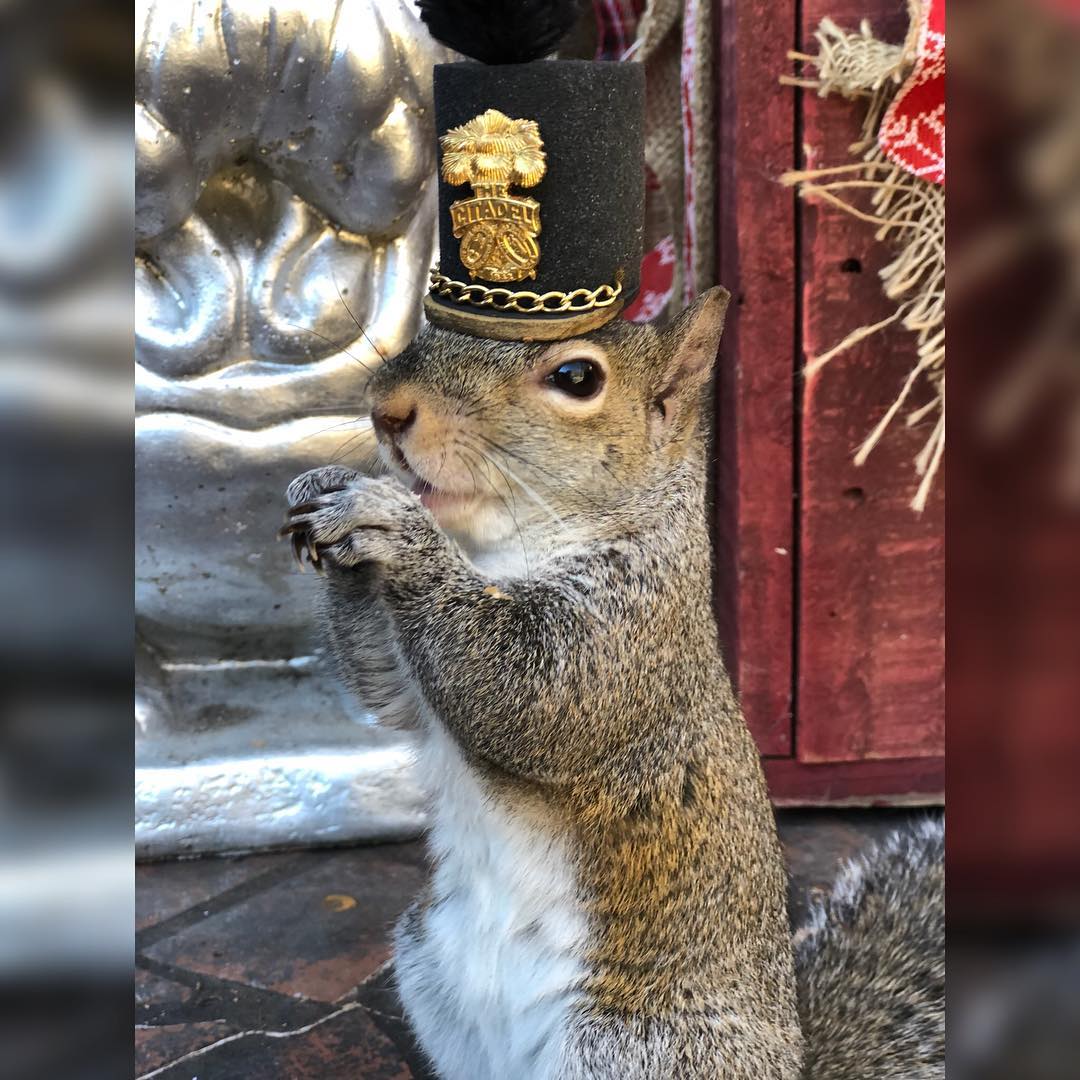 Bella will swing by the Harrisons weekly, jumping in front of their kitchen window until someone notices her.
For more squirrel-stories check out Jill the parkour expert.