 No Pets (Joey Bada$$)
Joey Bada$$ does not have any reported pets.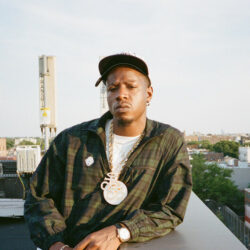 Birthday
January 20, 1995 (28)
Joey Bada$$ is a rapper, actor, and activist from Brooklyn, New York. He first rose to fame in 2012 when his mixtape "1999" garnered critical acclaim and praise from the hip-hop community. He has released several successful albums, including "B4.DA.$$" and "All-Amerikkkan Bada$$," which were both well-received by critics and fans alike. He has collaborated with many notable artists, including Chance the Rapper, J. Cole, and DJ Premier.
He collaborated with fellow rapper and close friend, Capital STEEZ, on several tracks before STEEZ's untimely death in 2012. He has also worked with artists such as Kendrick Lamar, Schoolboy Q, and A$AP Rocky. He appeared on an episode of "The Late Show with Stephen Colbert," where he discussed his work in activism and performed a song from his album "All-Amerikkkan Bada$$."
As an actor, Joey Bada$$'s breakout roles was his portrayal of Leon in the hit television series "Mr. Robot" alongside Rami Malek. He played the character for three seasons. This role led to other opportunities in the entertainment industry, including appearances in the films "Bushwick" and "Two Distant Strangers."