 No Pets (George Russell)
George Russell does not have any reported pets.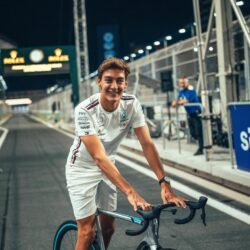 Birthday
February 15, 1998 (25)
George Russell is a British Formula One racing driver who has made a name for himself in the highly competitive world of motorsport. Born in Norfolk, England, Russell began his career in karting before transitioning to car racing. He quickly rose through the ranks, earning numerous accolades and breaking records along the way.
One of Russell's most notable accomplishments came in 2018, when he won the FIA Formula 2 Championship. This victory cemented his status as one of the most promising young drivers in the sport, and led to his eventual promotion to Formula One. Russell made his debut with Williams Racing in 2019 and has since established himself as one of the team's most valuable assets.
Throughout his career, Russell has worked with several influential figures in the motorsport industry. He has collaborated with legendary drivers such as Lewis Hamilton, Jenson Button, and Fernando Alonso, as well as top engineers and team managers.