 No Pets (Mackenyu)
Mackenyu does not have any reported pets.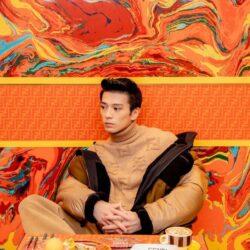 Birthday
November 16, 1996 (26)
Mackenyu is a Japanese-American actor most recognized for his notable performances in films such as "Chihayafuru," "Pacific Rim: Uprising," and "Knights of the Zodiac."
From "Chihayafuru," a film series based on the popular manga where he portrayed the charismatic Taichi Mashima, to his role as Ryoichi in the American action science fiction film "Pacific Rim: Uprising," Mackenyu's acting skills have been tested in various cinematic contexts. He also participated in the Japanese film "Kamen Rider Heisei Generations Final." In 2023, he played the role of Pegasus Seiya in "Knights of the Zodiac."
Collaborations with other artists and celebrities have significantly shaped Mackenyu's career. Among those he has worked with John Boyega in "Pacific Rim: Uprising," Suzu Hirose in "Chihayafuru," and Minami Hamabe in "Peach Girl." In "Knights of the Zodiac," he worked alongside Madison Iseman, Famke Janssen, Mark Dacascos, and Sean Bean. Directors like Shinsuke Sato, known for "Inuyashiki," and Koichi Sakamoto of "Ultraman Geed," have also played a key role in refining his craft. Additionally, musicians such as Hiroomi Tosaka and Dean Fujioka have crossed paths with Mackenyu in various projects. Collaborations further extend to designers and creators such as Hanae Mori and Yoshitaka Amano, amplifying the interdisciplinary nature of his work.
Mackenyu won the Japan Academy Prize's Newcomer of the Year award in 2017 for his role in "Chihayafuru." He has also garnered attention at the 2018 Seiyu Awards for his voice acting.