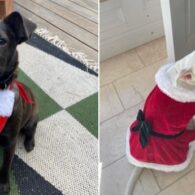 Asher and Nico (Dog)
Charli XCX has two dogs named Asher and Nico. Her boyfriend Huck Kwong and she were fostering five puppies when they decided to adopt two of them in December 2020. The two dogs' combined "couple name" is Ashnikko, which is singer Ashton Nicole Casey's stage name. Asher is black and Nico is white.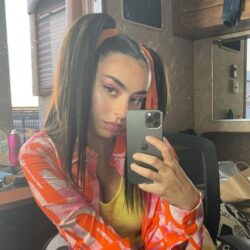 Birthday
August 2, 1992 (31)
Charlotte Emma Aitchison, known professionally as Charli XCX, is an English singer and songwriter. Born in Cambridge and raised in Start Hill, Essex, she began posting songs on Myspace in 2008, which led to her discovery by a promoter who invited her to perform at warehouse raves. In 2010, she signed a recording contract with Asylum Records, releasing a series of singles and mixtapes throughout 2011 and 2012. She rose to prominence with the 2012 Icona Pop collaboration "I Love It", which became an international success, reaching the top 10 in North America and Europe.