 No Pets (Chiwetel Ejiofor)
Chiwetel Ejiofor does not have any reported pets.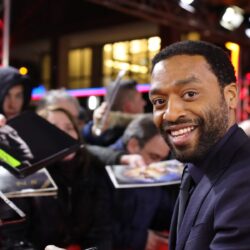 Birthday
July 10 , 1977 (45)
Chiwetel Ejiofor is an English actor. He attended the London Academy of Music and Dramatic Art. Three months into his course, Ejiofor got his big break and was cast by Steven Spielberg to play a supporting role in the film Amistad (1997).
Ejiofor is also known for his roles in Dirty Pretty Things (2002), The Operative in Serenity (2005), 12 Years a Slave (2013) alongside Brad Pitt, The Martian (2015), Doctor Strange (2016) alongside Benedict Cumberbatch, and Scar in the upcoming The Lion King (2019) alongside Beyoncé and Donald Glover.