 No Pets (Tom Berenger)
Tom Berenger does not have any reported pets.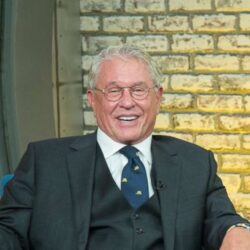 Birthday
May 31, 1949 (74)
Tom Berenger is an American actor who gained international prominence for his breakout role as Staff Sergeant Bob Barnes in Oliver Stone's war film "Platoon," earning him an Academy Award nomination for Best Supporting Actor.
Berenger's career has been punctuated by performances in an array of both film and television roles, highlighting his versatility as an actor. His early years in Hollywood saw him cast in character-driven films like "The Big Chill" and "Someone to Watch Over Me," where his talent for embodying complex characters began to take center stage. His breakout role in "Platoon" catapulted him into the limelight, showcasing his ability to portray nuanced and intense characters. Berenger also made his mark on the small screen, notably in the miniseries "Into the West" and the crime drama "Peacemakers," leaving an indelible impact on television viewers. His 2012 role in Christopher Nolan's "Inception," as the ailing business magnate Peter Browning.
Over his distinguished career, Berenger has worked alongside some of Hollywood's biggest names. The ensemble cast of "The Big Chill," which included Kevin Kline, Glenn Close, and Jeff Goldblum, demonstrated Berenger's ability to hold his own alongside accomplished actors. His performance in "Platoon" saw him collaborating with director Oliver Stone and actors like Willem Dafoe and Charlie Sheen, with the film becoming a hallmark of gritty war cinema. His collaborations with director Ridley Scott in "Someone to Watch Over Me," and later with Christopher Nolan in "Inception," along with co-stars Leonardo DiCaprio and Joseph Gordon-Levitt.
Berenger's skills have earned him recognition beyond the realm of commercial success. His performance in "Platoon" garnered him an Academy Award nomination for Best Supporting Actor, which elevated his standing in the acting world. Later, his role in the television miniseries "Hatfields & McCoys" earned him a Primetime Emmy Award for Outstanding Supporting Actor in a Miniseries or a Movie, signifying his ability to transition seamlessly between film and television. Berenger's role in the TV series "Peacemakers" also saw him receiving a nomination for a Satellite Award for Best Actor in a Television Series Drama.