 No Pets (Joseph Gordon-Levitt)
Joseph Gordon-Levitt does not have any reported pets.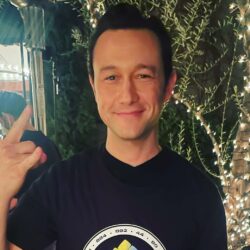 Birthday
February 17, 1981 (42)
Joseph Gordon-Levitt is an American actor, filmmaker, and entrepreneur. Born and raised in Los Angeles, California, Joseph started his acting career at a young age and rose to fame as a child actor before becoming a household name as an adult.
Joseph's breakout role was in the TV show "3rd Rock from the Sun," where he played the role of Tommy Solomon, a teenage extraterrestrial who comes to Earth with his alien family. The show was a critical and commercial success, and Joseph's performance was widely praised, earning him several nominations and awards, including a Young Artist Award.
After the show ended, Joseph continued to pursue his acting career and starred in several other movies and TV shows, including "10 Things I Hate About You," "Inception," "The Dark Knight Rises," and "500 Days of Summer." He also received critical acclaim for his performance in the indie movie "Mysterious Skin," where he played a young man who was sexually abused as a child.
In 2004, he co-founded the online production company hitRECord, which is a collaborative platform for artists to create and share their work. The company has since grown into a thriving community of over 750,000 artists and has produced several successful TV shows, short films, and music albums.
Joseph has also collaborated with several other popular celebrities through his career. He has worked with acclaimed directors like Christopher Nolan, Steven Spielberg, and Rian Johnson, and has starred alongside A-list actors like Leonardo DiCaprio, Tom Hardy, and Anne Hathaway.