Michelle Pfeiffer just shared on Instagram the adoption of her new rescue pup named Dot, saying "Say hello to Dot, Bella's new little sister. Thank you @tobiessmalldogrescue for this very special girl."
Dot is a Terrier-Chihuahua mix that's made up of 1.5 pounds of ultra-concentrated cuteness. Make sure to swipe through the post below to see some intensely adorable videos.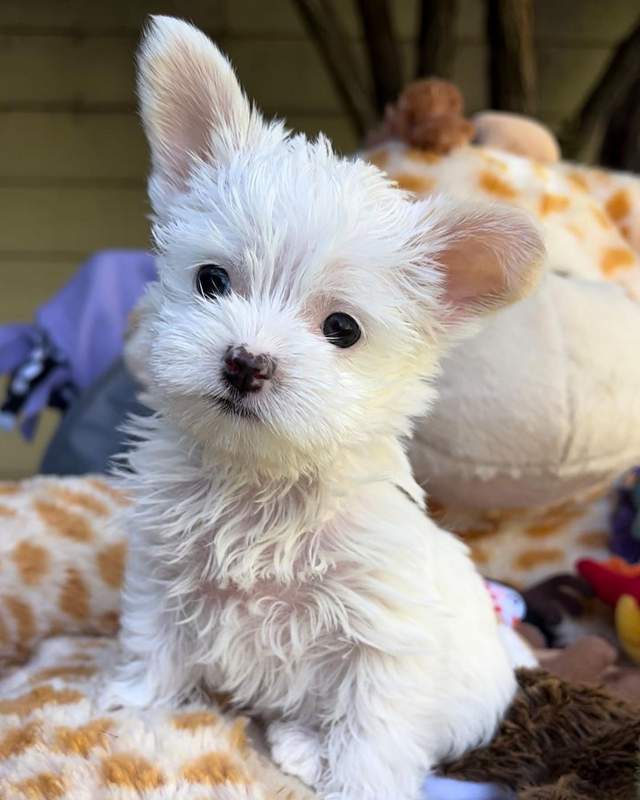 A few of Pfeiffer's celebrity friends had to comment on the cute pup. Naomi Watts said, "OMG [eye] spy a little baby. I'm swooning." Julianne Moore left a big "Awwwwwwww." And Katie Couric said, "Omg!".
Pfeiffer, best known for her role as this writer's fav Catwoman, does love her kitties and currently has two. Check out her past and present fur babies in our Michelle Pfeiffer Celebrity Pet Profile.