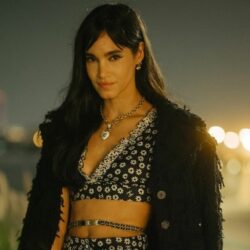 Birthday
3 April 3, 1982 (40)
Sofia Boutella is an Algerian actress, model, and dancer. At the age of 17, Sofia Boutella rehearsed with famed Spanish choreographer Blanca Li. She began dancing in film and television shows, as well as in commercials and concert tours.
In 2014, Sofia played the role of International assassin, Gazelle, alongside Taron Egerton, Poppy Delevingne, Mark Strong and Sophie Cookson.
In 2017, she portrayed a French secret agent in the David Leitch film Atomic Blonde, which also featured Charlize Theron, James McAvoy, John Goodman and Toby Jones. The same year, she played the titular role in The Mummy, along with Tom Cruise, Russell Crowe and Annabelle Wallis.
Beginning in 2018, Boutella's profile rose, and she began to appear in more central roles. That year, she appeared in the Gaspar Noé dark psychological horror film Climax, starred alongside Michael B. Jordan and Michael Shannon in the HBO drama film Fahrenheit 451, and portrayed French contract killer 'Nice' in the near-future action crime thriller Hotel Artemis, alongside Jodie Foster, Jeff Goldblum, and Dave Bautista.
In October 2019, she starred in episode 5 of the first season of Amazon Prime's Modern Love.