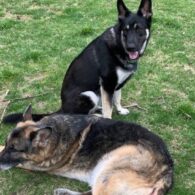 Major and Champ
Joe Biden dogs are two German Shepherds named Major and Champ. Champ sadly passed away in June 2021. Major, a rescue Biden and first lady Dr. Jill Biden adopted in 2018, was rehomed in December 2021. This was due to aggressive behaviour, such as biting a Secret Service agent. After consulting with dog experts, he was rehomed so he could live in a more calm environment.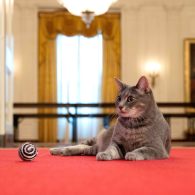 Willow the 2-Year-Old Tabby
The Bidens adopted a 2-Year-Old Tabby named Willow in January 2022.
"A farm cat from Pennsylvania, Willow made quite an impression on Dr. Biden in 2020 when she jumped up on the stage and interrupted her remarks during a campaign stop," the spokesman said. "Seeing their immediate bond, the owner of the farm knew that Willow belonged with Dr. Biden."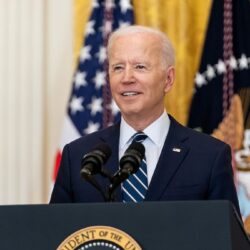 Birthday
November 20, 1942 (80)
Joseph Biden Jr. is an American politician. He became the 46th president of the United States, after beating former president and known dog-hater Donald Trump in 2020. He also served as Vice President to Barack Obama, the 44th president of the United States, from 2009 to 2017. Biden is a member of the Democratic Party and represented Delaware in the United States Senate from 1973 to 2009.