 No Pets (Tracy Letts)
Tracy Letts does not have any reported pets.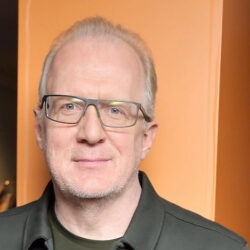 Birthday
July 4, 1965 (58)
Tracy Letts is an American actor, playwright, and screenwriter. He received the Pulitzer Prize for Drama and the Tony Award for Best Play for his production, August: Osage County (2007), and the Tony Award for Best Actor in a Play for his portrayal of George in the revival of Who's Afraid of Virginia Woolf? (2013).
Letts wrote the screenplays of three films adapted from his own plays: Bug and Killer Joe, both directed by William Friedkin, and August: Osage County, directed by John Wells. His 2009 play Superior Donuts was adapted into a television series of the same name. His first screenplay not to be adapted from his own work, The Woman in the Window, based on the 2018 novel of the same name by A. J. Finn, was released on May 14, 2021.