 No Pets (Tommy Cash)
Tommy Cash does not have any reported pets.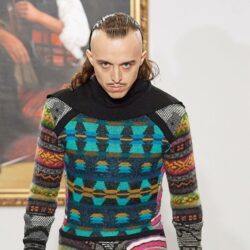 Birthday
November 18, 1991 (32)
Tomas Tammemets, known professionally as Tommy Cash, is an Estonian rapper and singer. His risqué content has attracted the attention of both fans and critics. Known for aggressive lyrics, Tommy Cash is also a freestyle dancer with a distinct style of dance. His second album, ¥€$, was released in November 2018. The album got positive reviews and featured vocal performances from MC Bin Laden, Charli XCX, Rick Owens, and Caroline Polachek, as well as production from Danny L Harle, A. G. Cook, Amnesia Scanner, and Boys Noize. He performed at the Fox Oakland Theatre in September 2019.