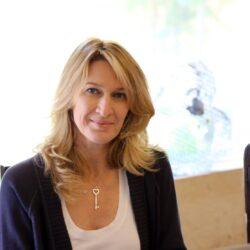 Birthday
June 14, 1969 (53)
Steffi Graf is a former professional tennis player from Germany. Graf has claimed numerous titles, and earned the status as one of tennis' all-time greats. Graf won her first Grand Slam title at the young age of 17, emerging victorious in the French Open in 1987. This milestone marked the beginning of a remarkable journey that would see Graf collect an impressive array of records in the world of tennis.
One of Graf's most notable accomplishments is her Golden Slam, a feat achieved by winning all four Grand Slam tournaments and an Olympic gold medal in a single calendar year. She accomplished this remarkable feat in 1988.
Graf's collaborations extend beyond the tennis court, as she has been involved in philanthropic endeavors and partnerships with influential figures. She established the Children for Tomorrow foundation, which focuses on supporting and advocating for children who have experienced trauma and adversity. Graf has also collaborated with renowned personalities such as musician and philanthropist Elton John, working together to raise awareness and funds for various charitable causes.