 Dogs
Terrell Owens has also been a proud pet parent to several dogs throughout his life. He has not shared many posts around dogs since his controversy around his defense of Michael Vick back in 2007.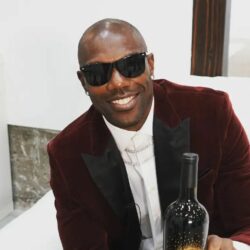 Birthday
December 7, 1973 (49)
Terrell Owens is a former professional football player and one of the most electrifying and controversial figures in the history of the sport. Born in Alexander City, Alabama, Owens rose to fame as a standout wide receiver at the University of Tennessee at Chattanooga before embarking on a storied NFL career that spanned over 15 years.
During his time in the NFL, Owens became known for his incredible athleticism, his flashy touchdown celebrations, and his outspoken personality both on and off the field. He played for several teams, including the San Francisco 49ers, the Philadelphia Eagles, and the Dallas Cowboys, and was a six-time Pro Bowler and five-time First-Team All-Pro selection. He ranks third in NFL history in receiving yards and second in receiving touchdowns.
In addition to his athletic accomplishments, Owens has also collaborated with various artists and celebrities throughout his career. He has made appearances in music videos for artists like Nelly and Ludacris, and has appeared in films and television shows such as "Any Given Sunday" and "Dancing with the Stars." He has also been featured in numerous commercials and endorsements for companies such as Pizza Hut and Pepsi.
Owens has been a longtime supporter of animal shelters and rescue organizations, and has worked to raise awareness about the importance of pet adoption and responsible pet ownership. He has participated in various events and campaigns to support animal welfare, including a campaign with PETA to promote spaying and neutering pets.