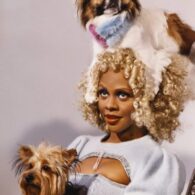 Diamond, Princess, and Mama (Dog)
Lil Kim's had three iconic dogs in the late 1990s/2000s named Diamond (Yorkshire Terrier), Princess (Maltese), and Mama (Pekinese). They appeared alongside Lil Kim in magazines and even fashion shows. In 2002, they walked the runway in the Paws for Style fashion show that benefited the Humane Society of New York. Lil Kim and the trio are shown here from a photoshoot by Bruce Weber for Interview Magazine.
Lil Kim currently has dogs, but hasn't shared them publicly. She got a new dog in 2011 and made headlines after a follower suggested she name it after her rival Nicki Minaj, with Kim replying, "I would never name her "S—ty Garbaj"!!! My dog is way prettier than that b—-!!!"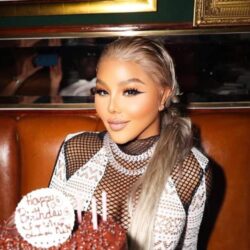 Birthday
July 11, 1974 (49)
Lil' Kim is an iconic American rapper and songwriter who has been a major influence in the hip-hop and rap community since her debut album in 1996. Over the years, she has collaborated with a variety of artists including P. Diddy, Notorious B.I.G., Mary J. Blige, 50 Cent, Destiny's Child, and Mariah Carey. She's also known for her beef with Nicki Minaj.
Throughout her career, Lil' Kim has won multiple awards, including four Grammy nominations, a BET Award, and a Billboard Music Award. Her Grammy nominations include Best Rap Solo Performance in 1998 and 2001, Best Rap Album in 2001, and Best Pop Collaboration with Vocals in 2002. She was also honored with the MTV Video Vanguard Award in 2019 for her contributions to the music industry.