Kevin Bacon is a now famous pig that lives on a farm in Pennsylvania. Kevin Bacon is also a famous human who lives on a farm in Connecticut. Kevin Bacon (pig) was rehomed in October and started a new life with Chelsea Rumbaugh and her family. But this Bacon wasn't ready to settle down… After only a day on the farm, he dug under his pen and escaped!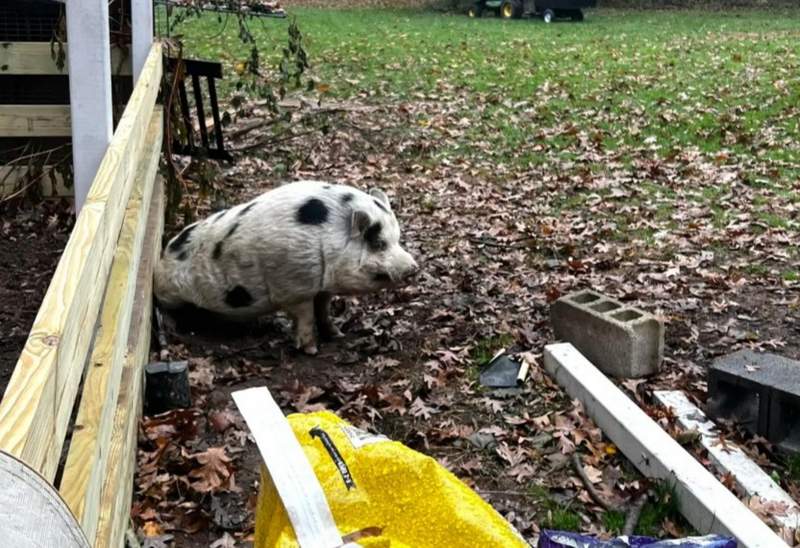 Kevin Bacon's human created a Facebook page to find him called "Bring Kevin Home," which is now called "Kevin's Home Adventures" since his return. Bacon spent two weeks running wild in the surrounding forest, with the occasional appearances near neighboring homes.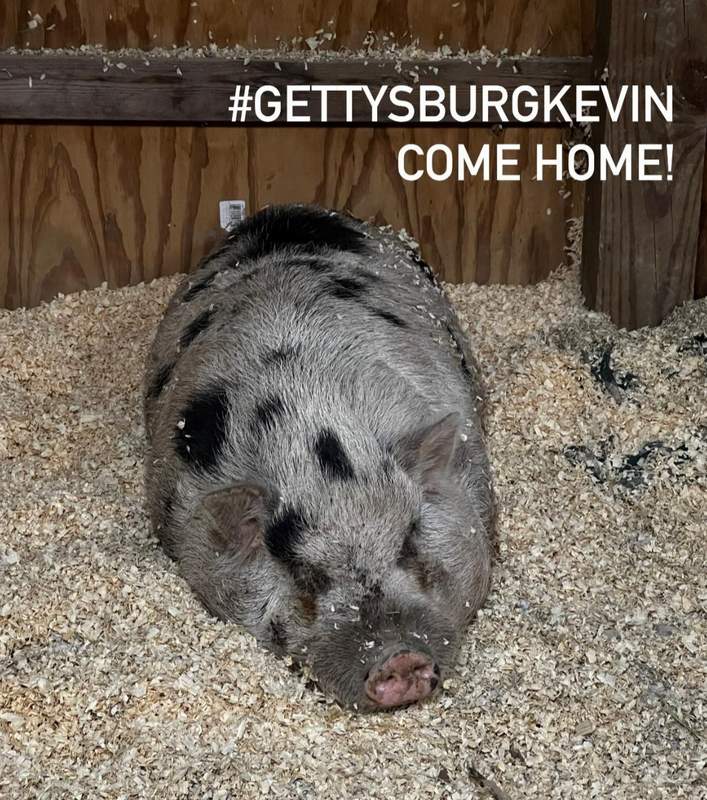 The Facebook page grew to over 2,000 followers and the news of the missing Kevin Bacon spread – All the way to the celebrity Kevin Bacon – Who posted an article on his piggy double to Meta's Threads app with the caption, "Bring Kevin Bacon home!"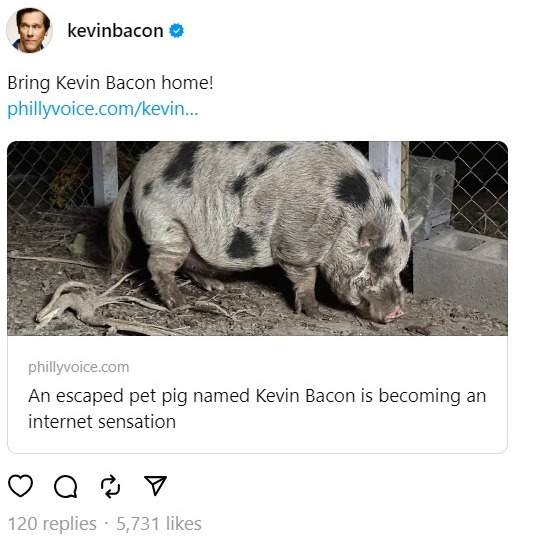 Thanks to Kevin Bacon, Kevin Bacon officially went viral.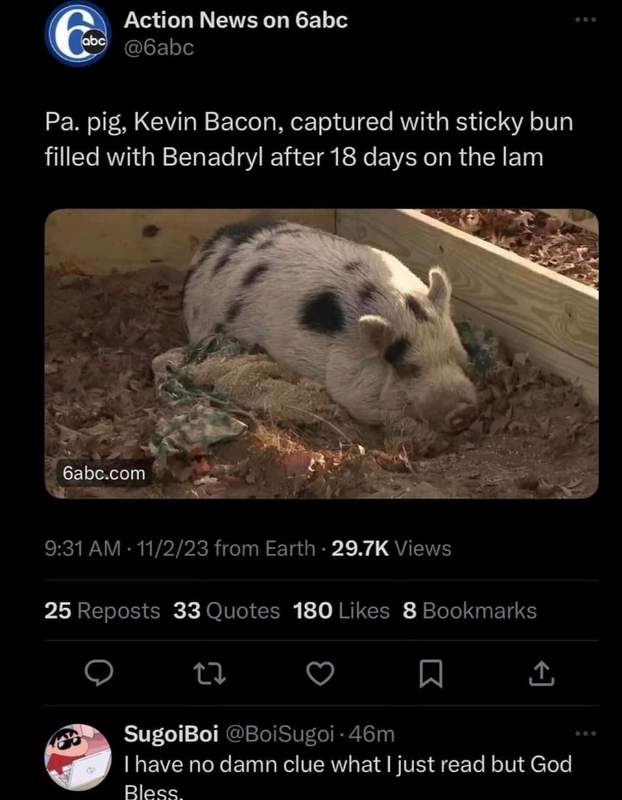 Kevin Bacon would occasionally return to his new home, but would run away when approached. His human was eventually able to capture him with a Benadryl-stuffed sticky bun, which made him sleepy enough to wrangle. Now with his new viral fame, Kevin Bacon (pig) and his human are thinking of writing a children's book based on his exploits.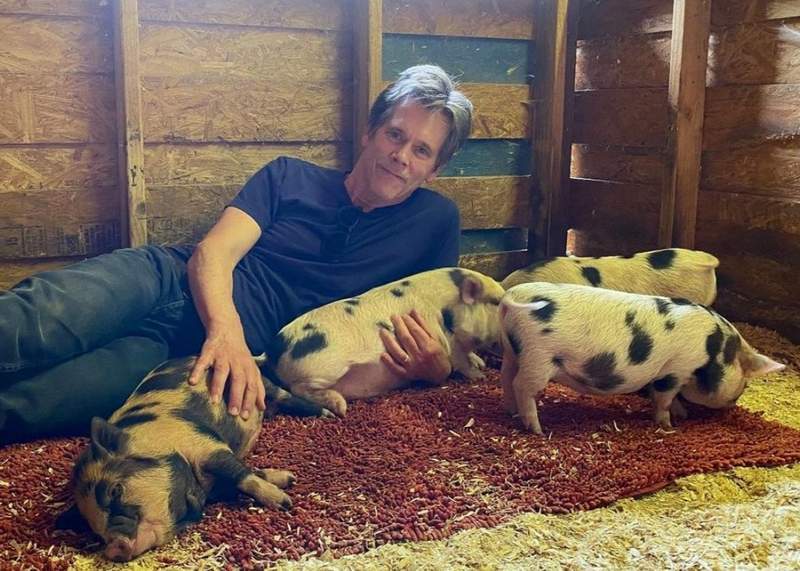 Did you know the real Kevin Bacon doesn't eat bacon or any pork products? It's because he has a family farm full of animals that are friends not food, including pigs, alpacas, mini horses, goats, and more!