Gacek, a street cat turned celebrity pet, has had a rollercoaster of a year worthy of its own movie. Like so many stories of an actor or musician's quick rise to fame leading to a fall from grace – And hopefully a redemption at the end. Gacek's story started simply as a friendly stray cat. But his charm led made him a hit with both locals and tourists in his hometown of Szczecin in Poland. And despite the town's medieval historic attractions being the usual reason tourists visit – Gacek ended up being the highest-rated local attraction on Google Maps with over 3,000 positive reviews. He soon had his own Instagram with 1000s of followers. And while he was already well fed for a stray, with his chonky good looks part of his appeal. In February 2023, he went viral internationally and then people started to visit just to meet him – And give him treats.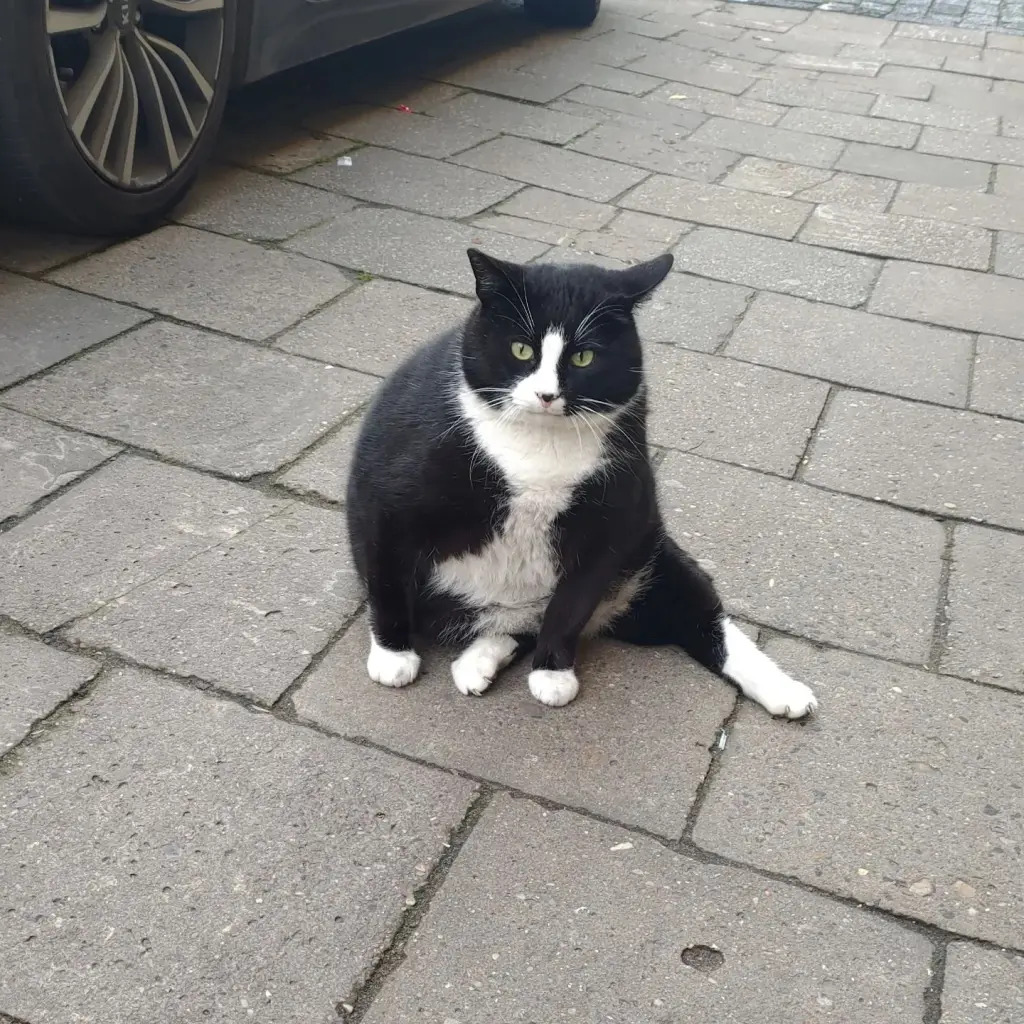 Then a month after he became an international celebrity, he unfortunately had a taste of the darkside of celebrity culture. A woman tried to kidnap Gacek! Despite his hefty appearance, Gacek was still quick on his paws and managed to hide under a car. The woman was photographed and chased by a Gacek support who saw what was happening.
On top of this traumatic event, his veterinarian said Gacek had to lose 9-11 pounds (4-5 kgs) to live a long, healthy life. And note your average house cat only weighs around 9-11 pounds total… Gacek weighed around 24 pounds! So, needless to say, Gacek was living an opulent lifestyle worthy of an out-of-control celeb.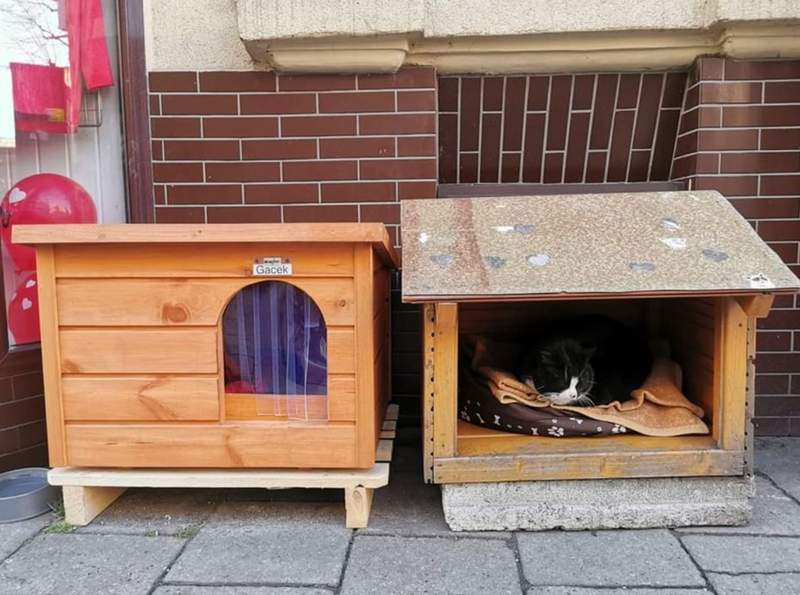 Faced with all this, Gacek summoned the willpower to turn his life around. He moved out of the little house that was built for him and into a proper home, thanks to the city's animal welfare organization. So no more unlimited snacks (or crazed fans) for this celeb kitty. Then he posted his stunning transformation on his Facebook page. Gacek posted a message via the animal welfare group's Facebook (which we translated from Polish). He surprised his fans with his slim new look, saying they can now call him George, as he's the cat version of George Clooney.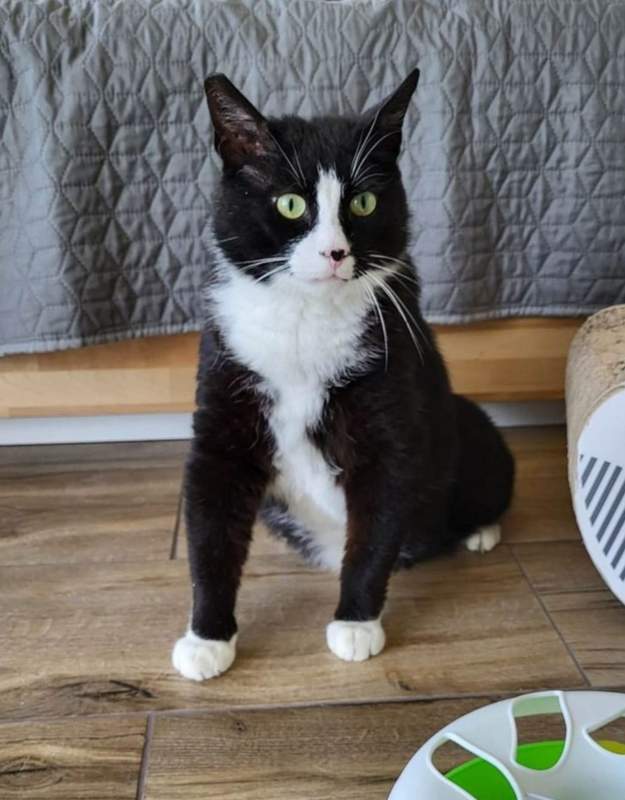 Hello, dear compatriots! Do you still recognize me? Because a friend came to my Gackowa's mother recently, she looks at me and says that it's not me. I'm no longer Gacek. From today on call me George… Cat version of George Clooney, yup that's the new me! I'm fit and okay with it. Running up the stairs, jumping on counter tops… I'll tell you yes

Gacek the Cat, @OZSzczecin, Facebook, November 2023
After his witty introduction, he goes on to share that while his street partying days are over, he still plans on keeping busy – But with a focus on kitty philanthropy. So moving forward, he plans to raise funds for cats in need, which you can donate to here.
You can follow Gacek at @kotgacekeveryday on Instagram and Facebook. And make sure to check out our original article on Gacek – The King of Kaszubska.