 No Pets (Masi Oka)
Masi Oka does not have any reported pets.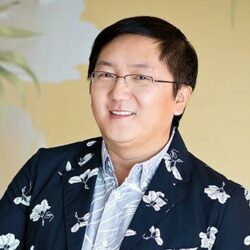 Birthday
December 27, 1974 (48)
Masi Oka is a Japanese-American actor, producer, and digital effects artist. He is best known for his breakout roles in TV series such as "Heroes" and "Hawaii Five-0," as well as his remarkable contribution to the world of digital effects in the film industry.
One of the milestones in Masi Oka's career is his role as Hiro Nakamura in the science-fiction TV series "Heroes." The show aired from 2006 to 2010 and became a cultural phenomenon, with Masi's character being a fan favorite. Hiro Nakamura had the power to manipulate time and space, which led to many thrilling and captivating storylines. Masi's performance earned him several nominations, including a Golden Globe for Best Supporting Actor in a TV series, and a Primetime Emmy Award for Outstanding Supporting Actor in a Drama Series.
In addition to his acting career, Masi Oka has also made significant contributions to the world of digital effects. He has worked on several blockbuster movies, including "Pirates of the Caribbean: At World's End," "War of the Worlds," and "Star Wars: Episode II – Attack of the Clones." His expertise in this field has earned him an Academy Award for Scientific and Technical Achievement, which he shared with his team for their development of the fluid simulation system used in the movie "The Perfect Storm."
Masi Oka has collaborated with several influential people in the entertainment industry. He has worked alongside celebrities such as Sandra Bullock in the movie "The Lake House," Kevin Costner in "Bottle Shock," and George Clooney in "Ocean's Thirteen." He has also shared the screen with well-known actors in TV series, such as Scott Caan and Daniel Dae Kim in "Hawaii Five-0," and Zachary Quinto and Hayden Panettiere in "Heroes."