 Wyatt
Kevin Costner has had about eight or nine dogs, with his favourite dog named Wyatt. Costner said, "I have rascal dogs, I have dogs who are mean as hell and get me in as much trouble as I could possibly get and then you end up having a dog of a lifetime. Out of all the dogs I had, 8 or 9 dogs and his name is Wyatt and my daughter coined the phrase for me which is a dog of a lifetime.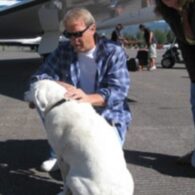 Daisy
Kevin Costner had a dog named Daisy that was a white Labrador. She made headlines in 2010 when she took a flight with Costner from California to Edmonton in Canada. This was to transport rescue dogs that were in California shelters that were at risk due to wildfires to find new homes in Canada. They took 50 dogs in the first flight, then over 100 in their second flight.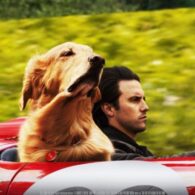 Enzo
Kevin Costner played the voice of Enzo, a golden retriever that starred in the 2019 film The Art of Racing in the Rain, alongside Milo Ventimiglia and Amanda Seyfried.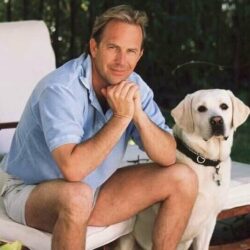 Birthday
January 18, 1955 (68)
Kevin Costner is an American actor, filmmaker, and musician. He has received two Academy Awards, two Golden Globe Awards, a Primetime Emmy Award, and two Screen Actors Guild Awards.
Costner starred in "Fandango", "American Flyers", "Silverado" and many other films. In 1987, he became the biggest movie star in Hollywood with his starring roles in The Untouchables and No Way Out (1987). He then starred in Bull Durham (1988), Field of Dreams (1989), Dances with Wolves (1990), for which he won two Academy Awards, JFK (1991), Robin Hood: Prince of Thieves (1991), The Bodyguard (1992), A Perfect World (1993), and Wyatt Earp (1994). In 1995, Costner starred in and co-produced Waterworld. His second directorial feature, The Postman, was released in 1997.[1] He later starred in Message in a Bottle (1999), For Love of the Game (1999), Thirteen Days (2000), 3000 Miles to Graceland (2001), Dragonfly (2002), Rumor Has It (2005), The Guardian (2006), Mr. Brooks (2007), 3 Days to Kill (2014), McFarland, USA (2015), Draft Day (2014), and Criminal (2016).[2] He has also played supporting parts in such films as The Upside of Anger (2005), Man of Steel (2013), Hidden Figures (2016), Molly's Game (2017), and Let Him Go (2020).
On television, Costner portrayed Devil Anse Hatfield in the miniseries Hatfields & McCoys (2012), winning the Primetime Emmy Award for Outstanding Lead Actor in a Limited Series or Movie. Since 2018, he has starred as John Dutton on the drama series Yellowstone.